Front Page
Night hike, Zipline day at Heard Natural Science Museum Jan. 15
Jan 15, 2022
Heard after dark...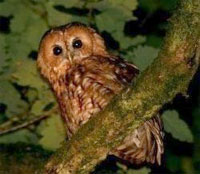 McKinney, Texas -- Explore the thrilling sights, smells, and sounds of the night with Heard Trail Guides. During these Night Hikes, attendees are encouraged to sharpen their senses to be able to spot signs of animal life and learn more about the inhabitants of the Heard. If you have ever been on a hike and the sun went down before you finished, you know that experiencing a trail at night can be a completely different experience from hiking during the day. Pre-registration online is required. The member rate is $12 and non-member rate is $14 (attendees age 3 or older). $12-14 | Saturday, 6-8 p.m.

Also at The Heard Museum

Zipline Day (Saturday, 2-4 p.m.): Purchase one ticket ($12 each) for each time you would like to travel down the zipline. Pre-registration is required.