Front Page
Election Day is Jan. 15 in McKinney
Jan 15, 2022
Voters will elect At-Large City Council member
in Jan. 15 Special Election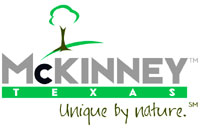 McKinney, Texas -- Voters in McKinney will elect one of two At-Large City Council members in a Special Election on Saturday, Jan. 15. Early voting ended January 11. All McKinney voters can vote for the representative for the At Large position.

Voting Locations
John & Judy Gay Library, 6861 Eldorado Pkwy.

McKinney Fire Station #5, 6600 Virginia Pkwy.

McKinney Fire Station #9, 4900 Summit View Dr.

Old Settler's Recreation Center, 1201 E. Louisiana St.

Collin County Election Office, 2010 Redbud Blvd., Ste. 102
The At-Large Council seat was vacated when Council Member Frederick Frazier announced his candidacy to run for a state House Representative seat. Because his term has more than one year remaining, state law requires his replacement to be elected rather than appointed. He will continue service until a replacement member is determined. The newly-elected representative will serve the remainder of the term until 2023.
For more information about elections, contact the City Secretary office at 972-547-7505 or email contact-citysecretary@mckinneytexas.org.
For voting information, polling locations and hours, City Council districts, visit www.mckinneytexas.org/vote.
About McKinney
McKinney, Texas, is unique by nature. As one of the fastest-growing cities in America, McKinney has a current population of nearly 200,000 and serves as the county seat for Collin County. McKinney offers award-winning schools, a vibrant historic downtown, and cultural district, diverse housing options, a trendy culinary scene, and a uniquely beautiful natural setting with rolling hills and lush trees. The city is home to the top-rated McKinney National Airport and serves as the headquarters to many Fortune 500 companies and a burgeoning set of cutting-edge technology companies. McKinney offers the perfect mix for successful business development: a highly educated workforce, availability of land for expansion, convenient location to the DFW area and a nationally-acclaimed quality of life. To learn more about the City of McKinney, visit www.mckinneytexas.org