Religion
'Canticles in Candlelight' at First Presbyterian Church in Bonham Dec. 12
Dec 12, 2021
Bonham, Texas -- The public is invited to celebrate the light of Christ this holiday season at the "Canticles in Candlelight", a brilliant, sacred cantata performed by a community choir with orchestra accompaniment on Sunday, December 12 at 3:00 p.m. in the First Presbyterian Church sanctuary. With Scripture, narration, carols and candles, the cantata tells the treasured story of Christ's birth.
Those in attendance will join the choir in traditional Christmas carols while experiencing new music in creative arrangements by choral master composer, Joseph M. Martin, under the direction of First Presbyterian's Music Director, Monte Ashcraft.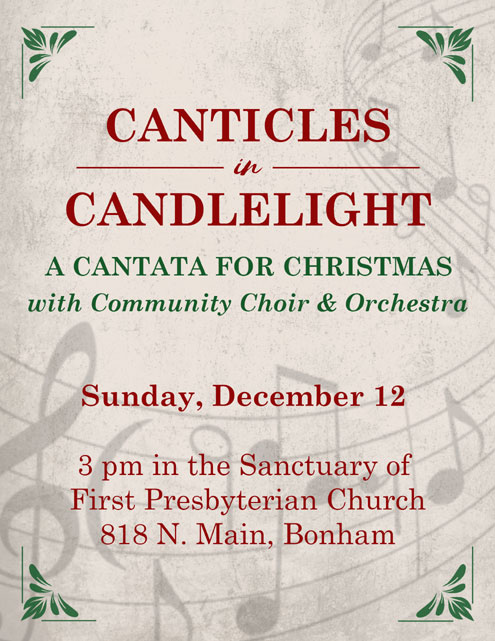 This musical offering is free and open to the public. First Presbyterian Church is located at 818 N. Main in Bonham. For more information, call the church office at 903-583-2014.