Religion
Deaf and hearing children's Sunday school class & children's worship with sign language/ English
Nov 26, 2021
Bonham, Texas -- On Sunday, November 28, a Sunday school class for children, both deaf and hearing, of all ages will begin in the basement children's classroom at First Christian Church in Bonham ( 701 N. Main Street in Bonham) at 9:30 a.m.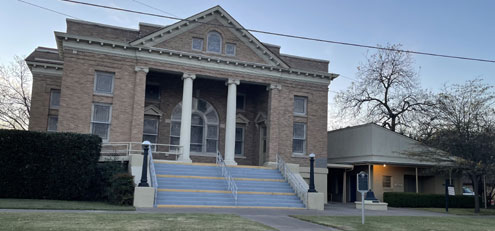 Adult family members are very welcome to join the adult Sunday School class. The class will be conducted in sign language while using English simultaneously. Both deaf and hearing children will learn sign language while learning to sign Christian songs and Bible stories. There will be many visuals along with video, games, and crafts that complement the lesson.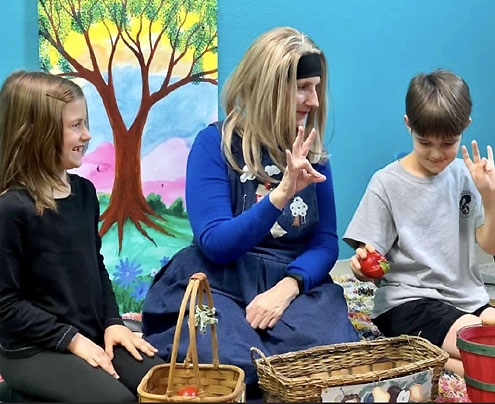 After Sunday school classes conclude, both children and adults will go upstairs to the worship service. After the song service, the children will be dismissed to return to the downstairs classroom for a children's worship service for more active visual learning.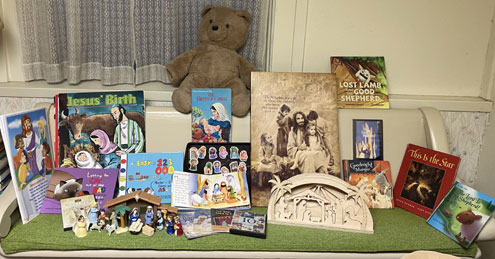 Steven and Vonda Hamilton
The Hamilton's are missionaries with the deaf with Expressions of Emmanuel and will be leading this children's ministry outreach.
The Hamilton's who are based in Bonham, travel around the world on mission work with the deaf. The Hamilton's are currently working steadily on books and videos for deaf and hearing families. So, although they will do some traveling, due to their big projects and the pandemic, they will be steadily in Bonham, so they are excited to offer this outreach.
Vonda Hamilton said, "Steve and I are excited to minister to the deaf and hearing children in our own hometown. We absolutely are inspired by the gorgeous stained-glass windows at First Christian Church in Bonham. The windows are breathtaking, but the sweet spirit of this small church is even more beautiful. FCC Bonham has generously helped Expressions of Emmanuel with storage needs, and now FCC is thrilled to offer two children's classrooms to bless the children and their families! FCC Bonham wants to welcome families with the love and kindness of Jesus!"
Vonda Hamilton is a graduate of Ozark Christian College in Joplin, Mo. She has a Bachelor of Christian Education and a Bachelor of Biblical Literature/Deaf Communications. She also has a Master's in Ministry in Intercultural Studies at Hope International University. She taught the Deaf Ministry program at Ozark Christian College for more than five years. She was the lead teacher at Happy Hands Deaf Education Center in Tulsa, Oklahoma for 3.5 years. She helped establish and lead a Deaf Church in Tulsa, Oklahoma for more than 12 years. She taught sign language at Wright Christian Academy and Forerunner Christian Academy. She recently is the author of Letting the Cat Out of the Bag Learning ABC Idioms with ASL and just released As Easy AS 1 2 3 No Gray Area Learning Number & Color Idioms with ASL.
The Hamilton's have been blessed to work with the deaf community all around the USA and in many foreign countries. These experiences have given them experience to teach many ages at the same time, both deaf and hearing. Their hope is to start a children's program to reach deaf children and many other children that want to learn sign language.

So deaf and hearing children and their families are welcomed…. toddlers to teens!