Sports
Bonham Warriors 51, Farmersville 47
Nov 23, 2021
Bonham, Texas -- A different Warrior seems to step up every night when the team needs them and Tuesday night it was junior Cam Bush who strapped the Warriors onto his back in the fourth quarter and carried them to a four-point win over the Class 4A Farmersville Farmers.
Farmersville scored first, but a steal by Michael Crosby turned into a lay-up by Cam Bush to tie the game. The Farmers hit a field goal and Avery Coker answered with a basket to make it a 4-4 game.
Farmersville slipped back in front only to watch Bonham sophomore Nate Van Huss bury a triple from deep in the corner to give the Warriors a 7-6 advantage.
A lot of the work that Mason Rodriguez does on defense doesn't make it into the scorebook, but Rodriguez came up with a steal and took it to the hoop for two points that gave the Warriors a 9-6 lead as the opening period came to a close.
The Farmers pulled even at 9-9, however another three-pointer by Van Huss and a floater by Bush gave Bonham a 14-9 lead. A lay-up by Bush stretched the Warriors' lead to seven points before a 9-0 run by Farmersville put the Farmers on top, 18-16. Crosby worked inside for a bucket, Bush netted a pair of free throws and Rodriguez stopped and popped from 12 feet out to send Bonham to the locker room with a tenuous 22-21 advantage at halftime.
Jamari Murrell hit a basket to start the scoring in the second half and Crosby turned good position into two points as Bonham surged in front, 26-21.
Just as suddenly, Farmersville responded with a 12-0 run to grab a 33-26 lead.
Coker canned a pair of timely three-pointers and Van Huss got loose inside for a bucket to get Bonham within one point of the lead. Coker came up with a loose ball and went coast-to-coast for a critical basket as Bonham pulled ahead, 36-35, as time expired in the third period.
Turning and twisting through the lane, Bush knocked down Bonham's next four baskets. Another triple by Van Huss gave the Warriors a 47-39 advantage, but Farmersville had no intention of going away easy and a 7-0 run by the Farmers whittled Bonham's lead down to one point, 47-46, with 34 seconds remaining in the game.
Farmersville fouled Crosby and he made them regret the decision when he calmly hit a pair of free throws. Perhaps even more important, Crosby held his ground and drew a charge to thwart Farmersville's next possession.
A free throw by Coker gave Bonham a four-point lead with 12 seconds showing on the clock.
Rodriguez had the final point of the game with a free throw that gave the Warriors an exciting 51-47 victory.
Cam Bush led all scorers with 16 points. Nate Van Huss and Avery Coker were also in double figures with 11 points apiece.
Michael Crosby scored six, Mason Rodriguez finished with five points and Jamari Murrell pitched in two points.
The Bonham Warriors (3-0) will host the Sanger Indians on Tuesday, November 30.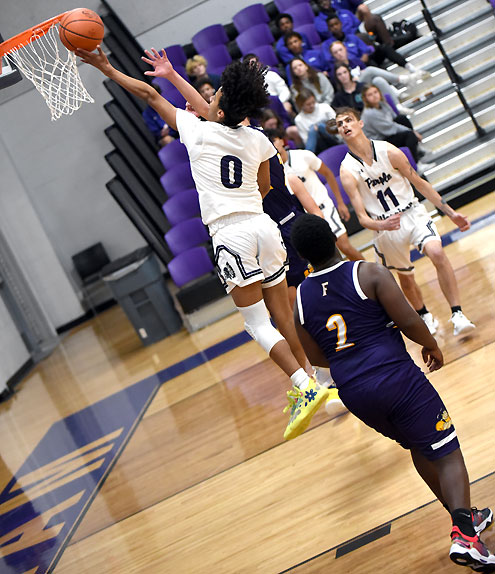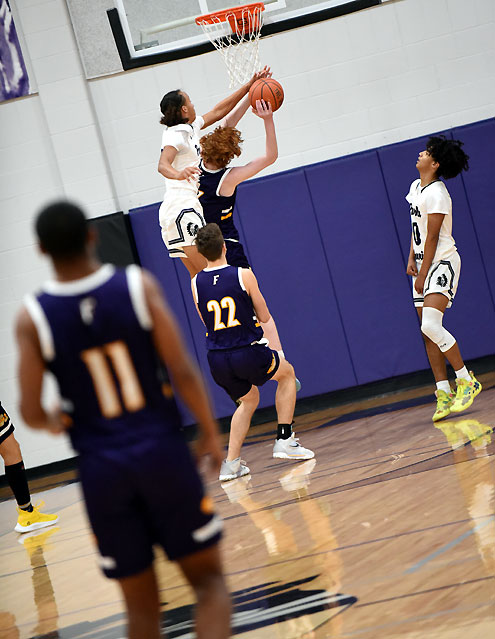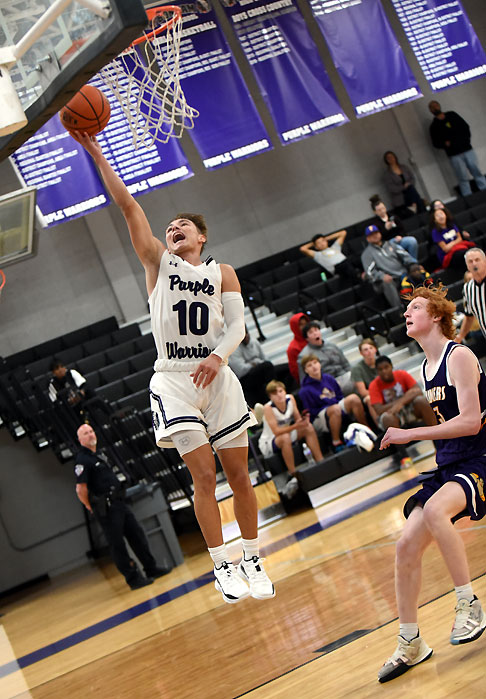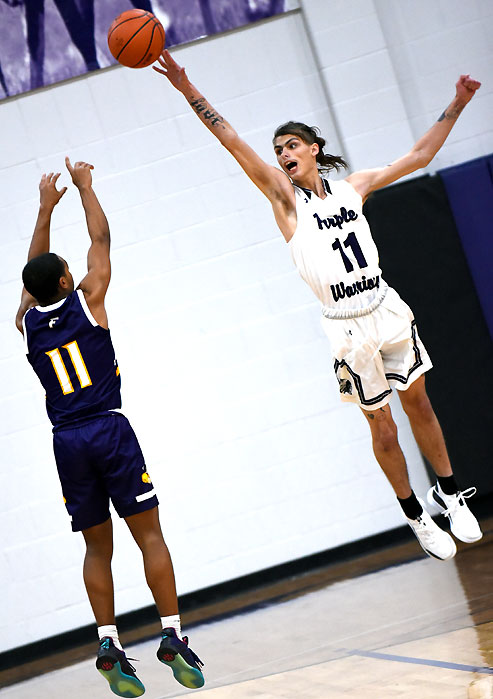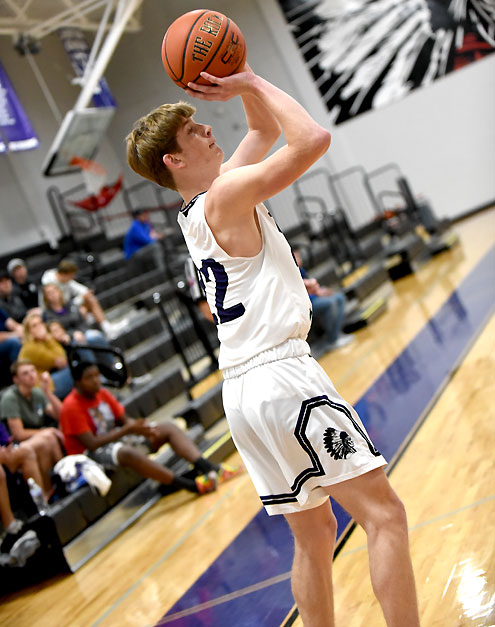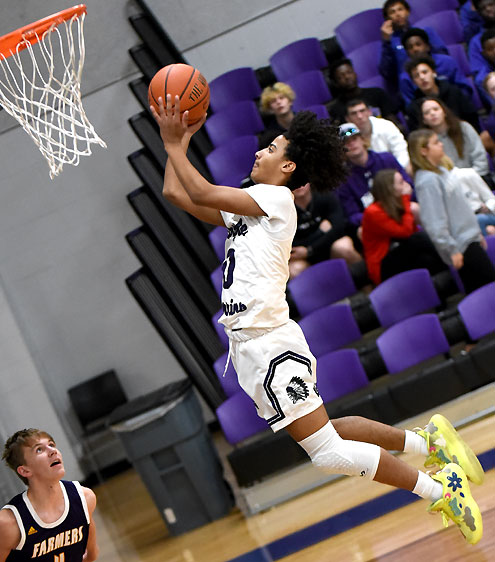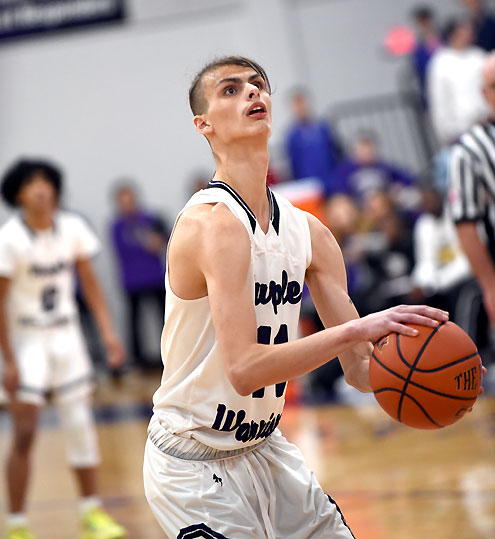 photos by Allen Rich
additional photos pending