Front Page
New job training center in South Dallas to provide career opportunities
Oct 18, 2021
Dallas County -- A new advanced technical training center designed to create economic opportunities and expand education in an often-neglected area of Dallas County will open Oct. 20 with a celebration that will include local business officials, elected officials and E Smith Communities, chaired by Hall of Fame former Dallas Cowboy Emmitt Smith, whose partnership with Dallas College has made the center possible.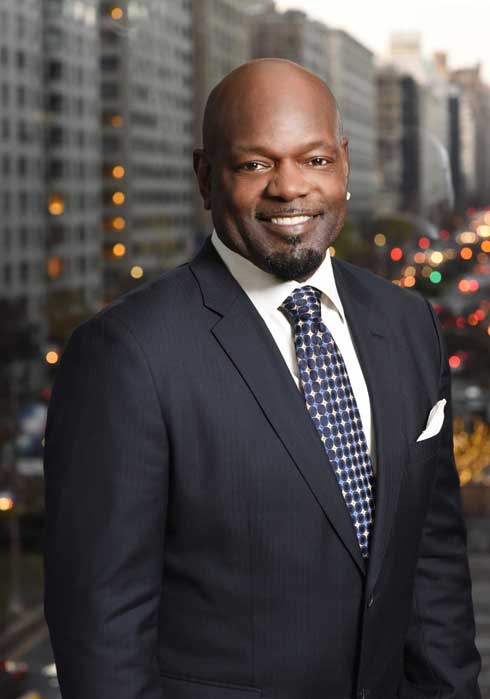 Emmitt Smith
Dallas College Executive Vice Chancellor Justin Lonon will join the former Cowboy's running back and others to formally open the 30,000 square foot center. Smith, president of E Smith Communities, purchased the building in 2019 and began redeveloping it as hub of mixed-use space.
"This is a community where there is tremendous need," Dr. Lonon said. "There are individuals looking for opportunities, and this provides a second chance for finding a new job. It's part of the Dallas College mission to go where we're needed and serve individuals and industries to close the gap between job opportunity and job placement."
Dallas College Cedar Valley Campus will use its 7,000 allocated square feet and a mobile training lab to provide high school equivalency education and job training, notably in construction. The center will also provide soft skills training, job readiness and financial literacy in an effort to bring long-term economic viability to southern Dallas County.
"It is important that we work to establish a path and places for people and communities to access the possibilities of what they can do and what they can become in a tangible way," Smith said.
"My partner Tamela Thornton led the vision of how E Smith Communities could create a space that houses higher education, healthcare, small business and services in one location in a neighborhood that has been traditionally overlooked. Thanks to Tamela, our partner Debbie La Franchi of ASREF (American South Real Estate Fund), and our dynamic tenants, this community now has a strong education anchor in Dallas College in their backyard," Smith said.

This center will make the underemployed and previously unemployable ready to join Dallas' skilled workforce, giving trainees a real chance at success, said Gloria Smith, associate vice chancellor of career-connected learning, workforce and advancement at Dallas College.
"It's about expanding opportunities," Smith said. "This is Dallas College giving back and providing training that will lead to economic upward mobility. We want to show them [the community] that their options are unlimited. We meet people where they are to get them where they want to be."
Dallas College's partners who assisted with this center include:
• Regional Black Contractors Association
• Workforce Solutions of Greater Dallas
• United Way of Metropolitan Dallas (Women in Construction, partnership with Hilti North America)
• Greenlee
• NC3 National Coalition of Certification Centers
WHO: Dallas College
WHAT: Dallas College, industry partners celebrate the opening of the Innovation Center and Mobile Training Lab
WHEN: Oct. 20 from 4 p.m. to 7:30 p.m. Guided tours, refreshments will be provided.
WHERE: 4315 South Lancaster Road, Lancaster.
About Dallas College
Dallas College, formerly the Dallas County Community College District, was founded in 1965, and consists of seven campuses: Brookhaven, Cedar Valley, Eastfield, El Centro, Mountain View, North Lake and Richland. Dallas College offers online learning and serves more than 83,000 credit and 25,000 continuing education students during the fall and spring semesters. Dallas College also offers dual credit for students in partner high schools and early college high schools throughout Dallas County. Dr. Joe May, the college's 7th chancellor, has established the Dallas College higher education network in partnership with area school districts, colleges and universities, businesses, community organizations and others to support student success and college completion by removing barriers and providing services that help them earn a college credential and start their professional care.