School News
Austin College Carlson Lecture set for October 14
Oct 14, 2021
"One More River to Cross: Elevating the Value and Impact of the 21st Century Liberal Arts College"
Sherman, Texas — Dr. Lori S. White, president of DePauw University in Greencastle, Indiana, and a leader in higher education development, will present Austin College's 2021 A.J. Carlson Lecture on October 14 at 5 p.m. in the Sally and Jim Nation Theatre in Ida Green Communication Center. Her lecture will address "One More River to Cross: Elevating the Value and Impact of the 21st Century Liberal Arts College." A reception will be held at 4:30 p.m. in the front lobby of Ida Green Communication Center. The events are free and open to the public.
White is in her second year as president of DePauw University in Greencastle, Indiana. She is the first woman and the first person of color to serve in the role. At DePauw, she also holds the rank of professor of education. Before taking the presidency, White had 30 years of experience in higher education. Most recently, she had been vice chancellor for Student Affairs and a professor of practice at Washington University in St. Louis.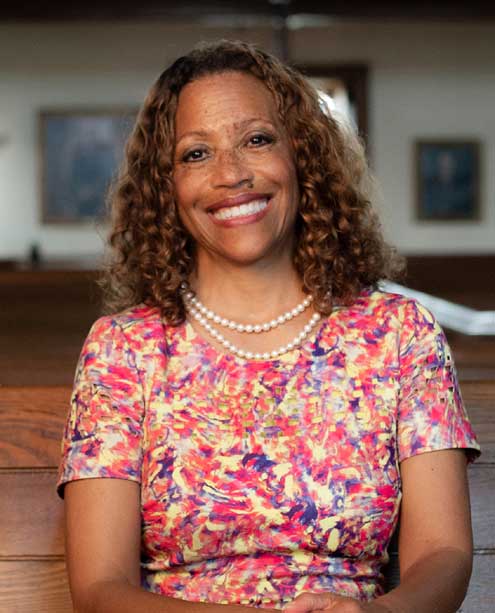 Dr. Lori S. White
At Washington University, White and her colleagues oversaw a range of student life programs, including residence halls, student activities, student leadership programs, student activities; student conduct; the Center for Diversity and Inclusion; the First Year Student Center; health and wellness programs; career services; student academic support programs; international students and scholars; scholarship programs; the Danforth University Center; and Washington University athletics and recreational programs.
Prior to her work at Washington University, she served as the vice president for Student Affairs and clinical professor of education at Southern Methodist University. She also has worked at the University of Southern California and the University of California, Irvine, as well as Stanford, Georgetown, and San Diego State universities.
White is active nationally in several higher education organizations and has served on the Board of Directors for the Association for Sustainability in Higher Education and for the National Association of Student Personnel Administrators (NASPA) Foundation. In 2009, she was named a Pillar of the Profession by NASPA. Dr. White was chair of the NASPA Board of Directors for 2016-2017.
White's areas of emphasis in research and teaching include the student experience in higher education and the preparation and mentorship of new, mid-level, and aspiring senior student affairs professionals. She is the author of several articles and book chapters and has presented widely at professional meetings. Her most recent publications appear in a co-edited volume titled Transformational Encounters: Shaping Diverse College and University Leaders and another titled Keep Calm and Call the Dean of Students: A Guide to Understanding the Many Facets of the Dean of Students Role.
Born and raised in San Francisco, California, White earned her undergraduate degree in psychology and English from the University of California, Berkeley and a Ph.D. from Stanford University in education administration and policy analysis, with emphasis in higher education. She also participated in Harvard University's Management and Leadership in Education Program.
An avid college sports fan, White can name the mascot of just about every Division I college (and she is working on Division III).
Dr. A.J. Carlson and the Johnson Center
This Austin College lecture honors the late Dr. A.J. "Jack" Carlson, who joined the Austin College history faculty in 1962. He also served as dean of Humanities for many years and was a leading voice in defense of liberal arts education. He retired as professor emeritus in 1994 and remained active in the campus community until his death in 2014.
The Johnson Center for Faculty Development and Excellence in Teaching, directed by Dr. Andrea Overbay, associate professor of mathematics, schedules multiple events throughout the year, with presentations by Austin College faculty and guest lecturers.
Austin College, a private national liberal arts college located north of Dallas in Sherman, Texas, has earned a reputation for excellence in academic preparation, international study, pre-professional foundations, leadership development, committed faculty, and hands-on, adventurous learning opportunities. One of 40 schools profiled in Loren Pope's influential book Colleges That Change Lives, Austin College boasts a welcoming community that embraces diversity and individuality, with more than 50 percent of students identifying as persons of color. The residential student body of approximately 1,300 students and more than 100 expert faculty members allow a 13:1 student-faculty ratio and personalized attention.
Related by covenant to the Presbyterian Church (USA), Austin College cultivates an inclusive atmosphere that supports students' faith journeys regardless of religious tradition. The College, founded in 1849, is the oldest institution of higher education in Texas operating under original name and charter.