Lifestyles
Friends of Hagerman National Wildlife Refuge online auction is here!
Oct 7, 2021
Happening now! Until October 14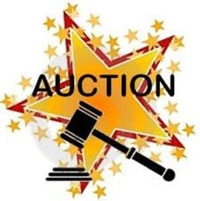 This is the time of the year that we invite you to support our local Hagerman National Wildlife Refuge and its programs.

Projects resulting in our beautiful Butterfly Garden, our popular Wildlife Express electric tram, renovations to the Big Mineral Creek Recreation Area, and the almost finished Education Pavilion are available, thanks in large part to your donations and financial support.

All monies raised from the auction will be reinvested in educational opportunities and programs for both children and adults.

The online auction is a chance for you to contribute while picking up something nice for yourself!

Facebook Auction Details and Instructions:

View the items on Facebook anytime, or by appointment at the Friends Building October 10, 11 and 12

Bid via Facebook comment anytime from now until 8:00 p.m. October 14

Bids must be made in increments of at least $5

Place your bid in the comment section beneath the item's Facebook picture.

All but the top two bids will be deleted at the close of bidding each day.

When the bidding ends on October 14

Winners of auction items will be notified via Facebook Messenger.

Payments may be made Online on the Friends of Hagerman website

Physical items sold will be picked up by appointment before October 18

Please Contact the Friends of Hagerman (friendsofhagerman@gmail.com) for more information.