Obituaries
Brenda Joyce (Melson) Coursey
Sep 21, 2021
Blum, Texas -- Brenda Joyce (Melson) Coursey, 68, of Blum, Texas went to be with her Lord & Savior on Friday, September 17, 2021 at home after a very long and courageous battle with cancer.
A funeral will be held at 10:00 a.m. on Wednesday, September 22, 2021 at King United Methodist Church in Whitney, Texas. Visitation will be from 6:00-8:00 p.m. on Tuesday, September 21, 2021 at Marshall and Marshall Funeral Directors in Whitney.
Brenda was born in Bonham, Texas to Velvan Melson and Marlynn Luann (Hasten) Melson on May 24, 1953. She graduated Bonham High School where she played in the marching band. After high school, she studied at The Brantley Business College and received her paralegal certification from The National Institute for Paralegal Arts and Sciences, upon which she began her career in the legal field.
Brenda's paralegal career spanned 35 years and she retired after managing a highly respected law firm in Arlington, Texas for over 13 years. After retiring in 2013, she became a licensed insurance agent and worked with her husband, Doug Coursey, managing his agency.
Brenda was as equally comfortable in a board meeting, wearing heels and a business suit, as she was with helping Doug move livestock on their ranch in Blum wearing boots and jeans. In 2004, Brenda and Doug united in marriage and both found their forever soulmate and the love of their lives.
During this wonderful 17-year marriage, Brenda and Doug enjoyed traveling, fine dining, and spending quality time together. She also dearly loved entertaining their combined families by preparing wonderful meals for everyone to enjoy.
Brenda always had a special place in her heart for her fur babies and adopted many rescue dogs. She also loved and worshiped Jesus Christ, her Lord and Savior, and was a very active member of King Memorial United Methodist Church in Whitney.
Brenda will be remembered as a strong Christian lady, who had a heart as big as Texas, and will be dearly missed by all that had the pleasure of knowing her.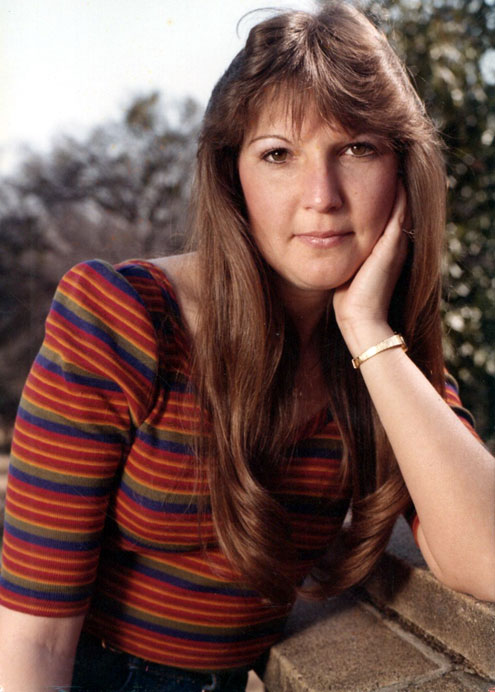 She is preceded in death by her parents, Velvan and Marlynn Melson on Bonham, TX; her brother, Stephen Melson of Dodd City, TX.
Brenda is survived by her husband, Doug Coursey of Blum, TX; her sister, Teresa Cordick of Arlington, TX; sister-in-law, Cathy Melson of Dodd City, TX; nieces, Andrea Farris and husband, Jason of Waxahachie, TX, Gina Melson Johnson of Bonham, TX, Angelia Matthews and husband, Jason of Keller, TX; nephew, Nathan Melson and wife, Ellen of Dodd City, TX.