Obituaries
Donna Spiller
Jul 21, 2021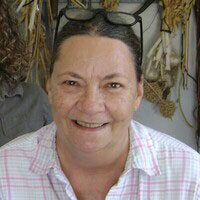 Sherman, Texas -- On Tuesday, July 20, 2021, Donna Mae Spiller, formerly of Bonham, TX., passed away at the age of 69 at Texoma Medical Center in Denison, TX.

Donna was the beloved wife to her husband, Danny Spiller of Sadler, TX, and mother to three children, Michael H. Spiller of Sadler, TX, Sharri M. Kiernan and husband David of Enon, OH, and Jason C. Spiller of Denison, TX. She is also survived by mother, Peggy Sue Scroggins of Denison, TX, brother Eddie G. Bell of FL, and sister Martinnie S. Hagberg and husband Lloyd of Pottsboro, TX.

Grandchildren, Donielle Spiller-Reynolds and husband Jordan of Denison, TX., Michael Spiller and partner Christina Anne Vicks of Sherman, TX., Kayla Spiller and husband Tristan Gibson of Durant, OK., David Kiernan and James Kiernan of Enon, OH., Emily Johnson and husband Austin of London, OH., Isaac Spiller of Fort Worth TX., and Mason Spiller of Pilot Point, TX. Four Great-grandchildren John Ross and Savannah Reynolds, Sabrina Spiller, Tylee Vicks as well as many nieces and nephews.

Donna was preceded by her daughter Sherri Nicole Spiller, stepfather Willie Earl Lasater, grandparents Ed and Carrie Thomison, brothers David P. Bell and Bruce Wayne Lasater.

Donna was born in Bonham TX, on September 24, 1951, to R.H. Bell and Peggy S. Thomison-Bell. She was a graduate of Dodd City High School in 1970. Soon after graduation she married her sweetheart Danny L. Spiller of Dodd City, TX, on April 10, 1972.

She was much more than a devoted wife, mother, grandmother, daughter, sister, or aunt. From Wonder Woman to the awesome cook, her belief was to feed you when you visited, always having room for more at the table and sending you home with a few dozen fresh eggs or fresh veggies. Excelling in Welding with a master certification, farmer-rancher, artist of oil painting, and being a Granny are just a few of her talents.

Since moving to Sadler, Donna enjoyed her family, living a quiet life tending to the farm, vegetable gardening and raising her chickens. She was oh so proud of her great grandchildren. This woman was loved by all and will be missed by many.

A memorial service will be held at 2:00 p.m. Friday, July 23, 2021, at Waldo Funeral Home, 619 N. Travis, Sherman, TX.

Flowers and condolences may be sent to Waldo Funeral Home. A reception will follow service next door at Waldo's Family Center.