Columnists
Fad, fact, fiction or fun? The little 'Pocket Books' from the 1960s
Jul 12, 2021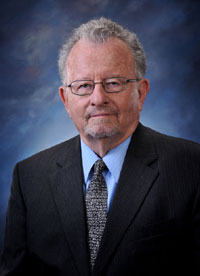 With the Communist Party of China celebrating its 100th year this June(2021), I recovered my collection of about a dozen 'Little Books' which appeared to be inspired by Chairman Mao's 'Little Red Book'. The pocket-sized(3"x5") series of quotations had a red plastic cover to protect Mao's words from the sweat of his soldiers as they spent many years in battle. My copy of the first edition in English is dated 1966. Mao's sayings were published in many languages and they started a craze for more wisdom from other areas of the world.

Most of these publications were pocket-sized and included a color in the title. The most recent (in my collection) precedes Mao's version in English: The Black Book, edited by Earl Ofari and composed by Judy Davis in 1963 in Detroit, Michigan. Their most quoted black leaders are Malcolm X, W.E.B. DuBois, and Frantz Fanon. My plan in this op-ed is to share insights into about ten other pocket books as they appeared chronologically, with one quote from each.

In 1967, ten years after the Gold Coast was freed from British rule and became Ghana, the Axioms of Kwame Nkrumah (the first president) opened with: "Africa is marching forward to freedom and no power on earth can halt her now." In 1968, President Liu Shao-Chi continued Chairman Mao's work in a little yellow (plastic-covered) book of quotations, the shortest of which is: "Dogmatism shuts up all wisdom and intelligence." Also in 1968, the "Little Red Book of General de Gaulle" appeared in French. It opens with a comment he made in 1958: "Listen to the old man that I am and who has seen many things."

The 1968 "Quotations from Chairman LBJ" is also little and red, styled after Chairman Mao. Many quotes precede the USA presidency of Lyndon B. Johnson, the first being: "Don't spit in the soup we've all got to eat." In 1969, "The Radical Bible" had a cover with a blue jeans motif. First published in German, each biblical quote is followed by commentary by a theologian or a newspaper, or a world organization promoting justice. In one sense, it is a pocket book of 'liberation theology.' "The Radical Bible" was immediately followed (1969) by "The Little Red White and Blue Book: Revolutionary Quotes by Great Americans." Thomas Jefferson is the first person quoted: "God forbid we should ever be twenty years without…a rebellion."

To be continued…..