Obituaries
Michelle Shackelford
Mar 28, 2021
Bonham, Texas -- Funeral services for Michelle LeeAnn Harris Shackelford, 53, of Bonham, will be held at 2:00 p.m. on Wednesday, March 31, 2021 in the Wise Funeral Home Chapel in Bonham, Texas. Burial will be at the Randolph-Lindsey Cemetery in Randolph, Texas.
Michelle was born on December 5, 1967 in McKinney, Texas, the daughter of Donna Lee Nixon and Judy Ann Griego. She married John Dewitt Shackelford on May 28, 1999 in Las Vegas, Nevada. Michelle began working early in her years at the age of 16. Michelle worked for Kroger for her first job. Starting in the workforce early was something Michelle enjoyed, and it is the reason she has had an outstanding work ethic. After working for Kroger, she then landed her next job at Bayco as an accountant. Michelle then decided she would work for Qmacs as a medical biller, where she has been employed for 15 years and has loved her job and the people she worked with.
Michelle has always taken pride in what she does. Michelle enjoyed watching her kids grow up, going to softball games and most importantly being a Nana to her granddaughter Allison. She was preceded in death by her mother, Donna Lee Nixon, and her grandparents Hoppy and Margie Hopkins and her son, Justin Michael Owen.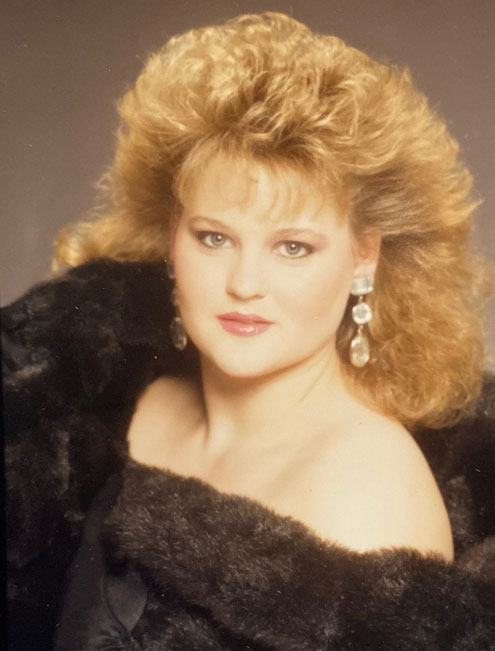 Michelle leaves to cherish her memories, one son, Thomas Wayne Shackelford of Princeton, TX, one daughter, Raegan Edwards Shackelford of Bonham, TX, two brothers, Chris Harris, and David Shields. Five sisters; Brenda Cook (Mike) of Rowlett, TX, Judi Blair (Charles) of Vivian, LA, Sherri Shumard (Mike) of Colombia, MO, Misty Mulkey (Josh) of Garland, TX, one granddaughter, Allison Mae Shackelford of Princeton, TX, numerous nieces and nephews, extended family, and friends.
Pallbearers will be Zachary Williams, Matthew Williams, Bryan Williams, Mike Cook, Bill Griego, and Josh Mulkey.
Memorials may be made to the Ronald McDonald House https://rmhdallas.org/ and the Make A Wish Foundation https://wish.org/ntx
The family will receive friends at Wise Funeral Home from 6:00 – 8:00 p.m. on Tuesday, March 30, 2021.
You may sign the online guest register at www.wisefuneralhome.com