Local News
Fire sprinkler stops an apartment fire started by unattended candles
Feb 13, 2021
McKinney, Texas (Feb. 12, 2021) – The McKinney Fire Department (MFD) responded to a report of a water flow alarm Friday morning at Times Square of Craig Ranch apartments located at 7951 Collin McKinney Pkwy. Firefighters arrived to find light smoke in the hallway.
Upon investigation, it was determined that single fire sprinkler had extinguished the fire started by lit candles inside one apartment. Fire investigators say the resident had lit several candles and then fallen asleep.
No one was injured. The apartment has significant water damage.
"Fire sprinklers are on duty 24/7. They never sleep even when you do," said McKinney Fire Marshal Mike Smith. "They are always there, ready to extinguish a fire before it can spread and cause a large amount of property damage."
According to the National Fire Protection Association, candles start an average of 21 fires a day across the country.
Keep candles at least 12 inches from anything that can burn.

Use candle holders that are sturdy and won't tip over easily.

Blow out all candles when you leave the room or go to bed.

Never leave a child alone in a room with a burning candle.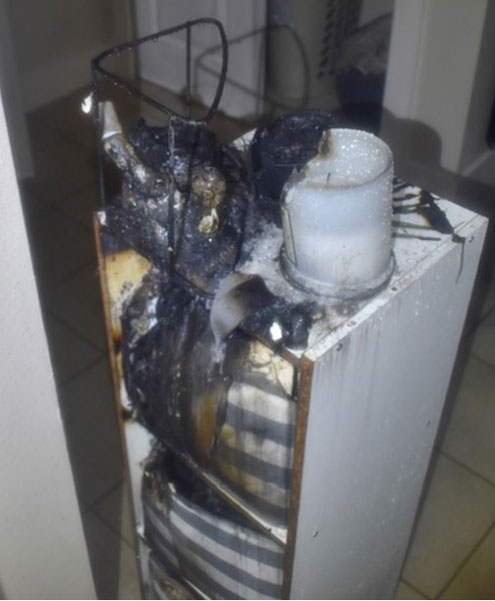 More safety information can be found at www.mckinneyfire.org or www.nfpa.org.