Local News
McKinney home severely damaged in Sunday fire
Feb 5, 2021
Cause of the fire is under investigation
McKinney, Texas (Jan. 31, 2021) – The McKinney Fire Department (MFD) responded to a report of a structure fire at the 7300 block of Brayford Way Sunday afternoon.
Fire investigators say the fire apparently started in the garage area and spread into the attic.
The house is severely damaged and unstable, making it dangerous for investigators working to determine the cause.
People inside the house were able to escape safely.
Two McKinney firefighters received non-life threatening injuries and were treated at the scene.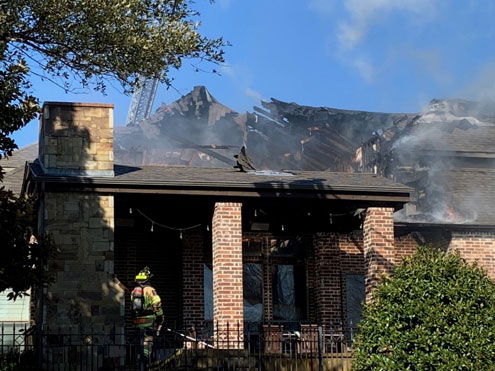 Safety information can be located at www.mckinneyfire.org or www.nfpa.org.