Lifestyles
Wanted: 12 Fannin County residents who are living in poverty or unstable situations
Jan 18, 2021
Fannin County, Texas -- If you've spent part of your life—or most of your life—struggling to get by in the world, the idea of actually getting ahead might seem out of reach. But even if your story has been filled with barriers, vanishing opportunities, and setbacks, the next chapter can change all that. Yes, you have to write it, but you don't have to do it alone.
In a facilitated group setting, Getting Ahead in a Just-Gettin'-By World takes you step by step through a discovery of yourself like no other. It's not just about how you got where you are now. It's also about what comes next to build the life you want.
Learning in this sixteen-week course comes from the materials provided and the discussions that happen in the group. Be prepared to share and participate. No one will tell you what to think or do, evaluate you, or hand you a plan. You will become the problem solver in your own life.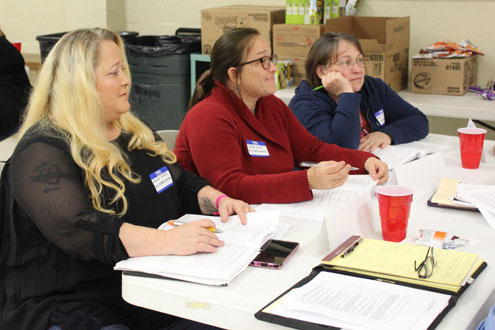 Getting Ahead investigators join our trained facilitators for a 16-week, "kitchen-table style" workshop.
Expectations include being on time, being an active part of group discussions, doing homework, and attending every class. Meals and free childcare are provided, and you will be compensated for your time and participation ($25 weekly stipend).
Participants include men, women, older and younger generations - each on a personal journey but seeking something better for yourself and your family.
Graduate Bethany shares, "The Getting Ahead program has benefited my family in more ways than one. But the biggest life change that this program has given me is courage…I will forever be grateful for the program and now with the resources, we will continue to prosper and grow!"
Graduate Sonya was able to move out on her own, purchase a car, and obtain a better job while attending Getting Ahead sessions. She says "Thank you so much for creating this new fire under my feet and putting this new hope in my heart. I know without a doubt that I can and I will 'get ahead'."
Ready to change YOUR life? The next Getting Ahead classes will begin in February 15, 2021 at the Bonham Community Church on Monday evenings at 5:30 p.m.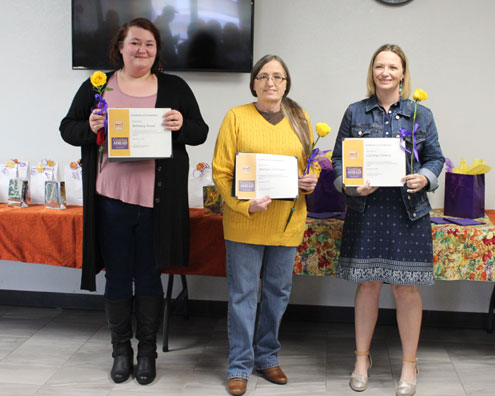 All investigators completing the 16-week workshop are honored in a graduation ceremony.
Applications are available at the following locations:
· Fannin County District Attorney's Office, 800 E. 2nd St., Bonham
· First United Methodist Church, 801 Star, Bonham
· Fannin County Children's Center, 112 West Fifth Street, Bonham
· Fannin County Family Crisis Center, 118 E. Sam Rayburn, Bonham

Or online: https://www.tcog.com/wp-content/uploads/2020/06/Getting-Ahead-Program-Application.pdf
Please return completed applications to one of the above locations no later than January 25, 2021.