Sports
Paris, Texas selected to host international cycling event
Feb 19, 2021
Paris, Texas -- An international cycling event will make its way to Paris, Texas this coming May. After community members, businesses, the City of Paris and the Lamar County Chamber of Commerce rallied together to see the Pump Track Paris, Texas become a reality, the hard work is already paying off.
The Red Bull Pump Track World Championship Qualifier Race will be held at Pump Track Paris, Texas slated for May 29, 2021. Red Bull Qualifier races are held across the globe on tracks from Argentina, New Zealand, South Africa, China, Portugal, Norway, Japan and various other places with Paris, Texas, being one of three location chosen in the USA.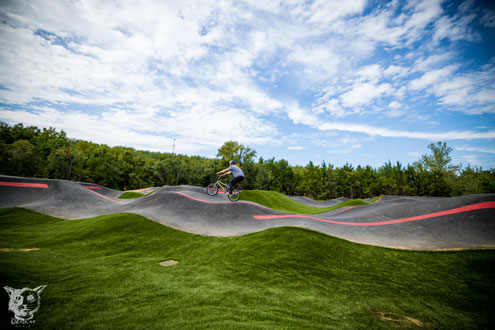 "It's really quite humbling to see our town listed among such huge cities across the globe," said Pump Track partner and President of Lamar National Bank, Greg Wilson. "Our Pump Track started as just a thought about a year ago and here we are already being selected as a host for one of the largest events in this industry."
The company who built the track, Velosolutions, began the construction in April 2020 and there are still a few additions to complete the final vision. The biggest need will be a set of grandstands, named in honor of Casey Ressler who was instrumental in bringing the Pump Track to Paris.
"Casey put in a ton of work to make this a reality for us," said Wilson. "Just before construction started Casey suffered a brain aneurysm and he's been recovering ever since. As we made plans to get the grandstands added, we thought it would be the perfect way to honor his work, effort and his fight."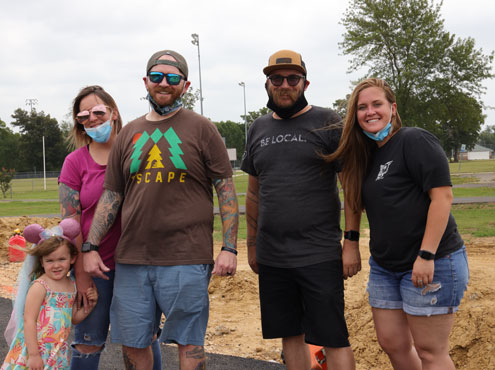 A Facebook Fundraiser has generated nearly $5,000 of the $20,000 goal. The funds raised will help cover the cost of the Casey Ressler Grandstands as well as lighting on the track.
Since the construction started the track has had a steady flow of visitors from the Paris area and from afar. People have traveled to see and ride the track, however there's currently no lighting to provide a way for nighttime enjoyment. The track also lacks any place for people, friends, family and fans to enjoy watching riders.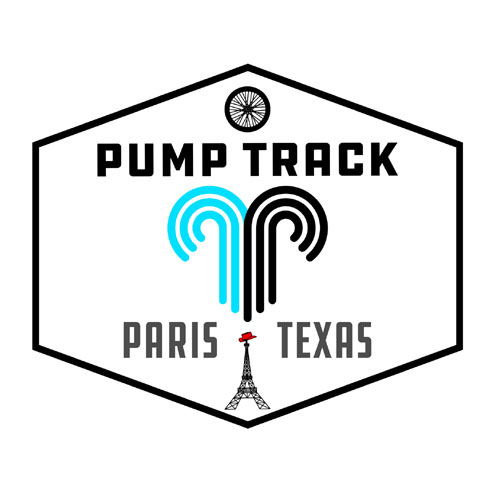 "There are still several additions to come in the long run, but we feel the stands and lighting are really the biggest factors to getting our track ready to hold large events," said Wilson. "Now that we're confirmed to hold the qualifier, the clock is ticking to get everything in place."
To donate towards the Casey Ressler Grandstands, click here.
All riders are invited to register and compete in the qualifier race, click here for more information.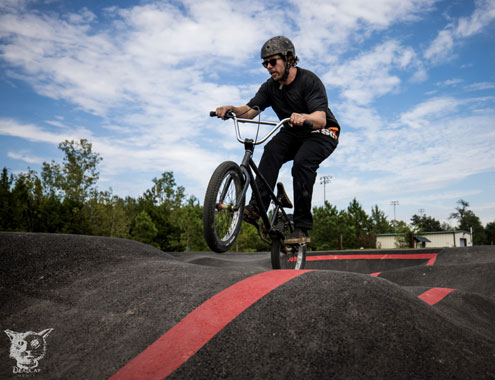 Preliminary 2021 Qualifiers:
Bariloche - Argentina - 7 February
Cambridge - New Zealand - 20 March
Durban - South Africa - 21 March
Deqing - China - 24 April
Gaston County - USA - 15 May
Springdale, Arkansas - USA - 22 May
Genk - Belgium - 23 May
Paris, Texas - USA - 29 May
Beijing - China - 29 May
Lisbon - Portugal - 5 June
Gambetolla - Italy - 12 June
Orivesi - Finland - 19 June
Schüpfheim - Switzerland - 19 June
Harstad - Norway - 3 July
Edinburgh - UK - 11 July
Fukushima - Japan - 29 August