Front Page
Health Wildcatters portfolio company LocuMatch relocates to McKinney
Dec 11, 2020
McKinney Economic Development Corporation's Innovation Fund continues high growth in inaugural year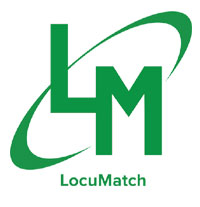 McKinney, Texas -- LocuMatch, a healthtech SaaS application, that connects healthcare professionals and facilities by managing temporary healthcare provider services for hospital networks, announced that it would be relocating its headquarters from Health Wildcatters in Downtown Dallas to McKinney. With a grant from the McKinney Economic Development Corporation's (MEDC) Innovation Fund, the company plans to create 13 new, high-tech and executive jobs over the next three years, bringing their total number of employees to 15, with an average salary of $70,000.

Founded by Mohammad Badar in 2018, LocuMatch became a Health Wildcatter portfolio company in 2019. The platform works by connecting physicians and nurses directly to hospitals and positions that need them. By leveraging technology and allowing hospitals and clinicians to negotiate details of the contract on an individual basis, LocuMatch makes the recruiting process more efficient, transparent, and cost-effective.

"LocuMatch will enhance the cost efficiency of recruiting physicians and medical talent to healthcare systems through a user-friendly application, that connects an aggregated pool of vetted applicants with potential employers at a fixed cost so employers aren't penalized with exuberant commission fees when they really need coverage" said Badar. "Our app features such as provider and employer profiles, pre-uploaded documentation, and peer reviews reduces the middle-man and puts both clinicians and employers directly in charge of finding the best opportunities to fit their needs."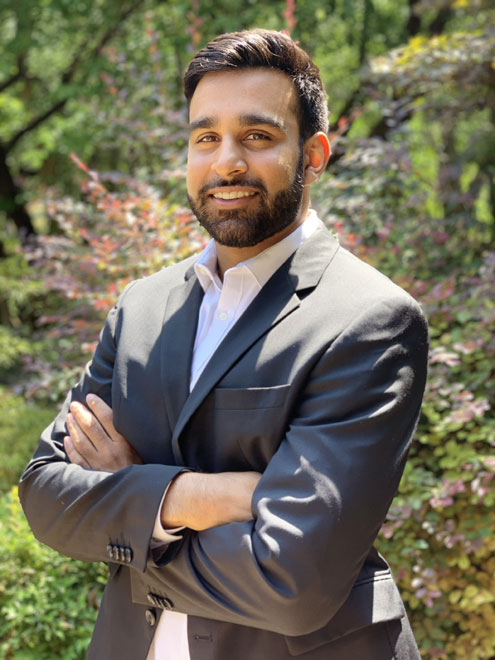 Mohammad Badar
The platform is unique in that it helps healthcare systems provide more clinical services to historically underserved areas particularly by helping decrease clinician shortages in rural communities. With that being a major customer base for the company's growth, moving north into Collin County made sense from a logistical standpoint. "With the current demand due to Covid-19, LocuMatch is excited to expand further into the nursing sector to hopefully provide aid during one of the greatest healthcare shortages" Badar says as they get ready to meet the increased provider shortages in the regions hospitals in the midst of this global pandemic.
"We are excited to be moving into McKinney. Our new office provides us with a shorter commute and moves us closer to where we are seeing the largest part of our customer base grow and working with the MEDC, learning about their vision for bolstering the local tech ecosystem, has been positive and we will benefit from the growth of the local tech industry" said Badar.
The MEDC has strategically focused its efforts on the technology and innovation economies in 2020 by releasing their Innovation Fund earlier this year. The fund will help the SaaS company with their expansion goals.
"It's exciting to work with portfolio companies" said Danny Chavez, Senior Vice President at MEDC "Their support systems, founder experience and access to capital brings a different dynamic to the way in which they operate".
The MEDC has seen throughout 2020 that healthtech startups are a major percentage of the total application pool, citing that the market is primed to continue being a destination for this type of industry.
"LocuMatch is a great company and our first portfolio company," said Chavez "Being able to recruit a company within the Health Wildcatters brand, with their many notable accolades and reputation is an incredible feat and a testament to what type of industries we want to build in McKinney, through the Innovation Fund, we're excited to partner with LocuMatch and to help them scale".
LocuMatch is signing a lease for their new headquarters at the Yeager Building (6401 W Eldorado Pkwy, McKinney, TX 75070) near Craig Ranch. LocuMatch is one of the many tech companies that have recently announced their expansion or relocation into McKinney via the Innovation Fund; other startups like Alanna.ai, Invene, MyTelemedicine & CourMed also recently opened headquarters in the city.
MEDC's Innovation Fund was created with startups like LocuMatch in mind. The mission is to spur and accelerate the growth of innovation-focused companies at various levels of revenue and funding stages during the startup life cycle. Its designed to grow with the company as it scales, supplementing growth during the timeliest need in the startup lifecycle, seed or few customers, to Series A and or a more extensive customer base.
About LocuMatch
At LocuMatch, we believe in leveraging technology to solve problems in healthcare. With a huge shortage of adequate healthcare providers around the United States, the locum industry is growing at an exponential pace. LocuMatch is built by providers with a focus on providing employers with all the tools necessary to put them in charge of the recruiting process. With our feature-packed platform and our innovative business model, we look to revolutionize the staffing industry. Our goal at LocuMatch is to increase access to quality healthcare professionals. For more information, visit https://www.LocuMatch.com/.
About McKinney Economic Development Corporation
The McKinney Economic Development Corporation (MEDC) leads, directs, and coordinates the broad-based expansion of the city's business tax base, and promotes sustainable job growth, thereby continuously enhancing the citizens' quality of life McKinney area.
For more information, visit uniquemckinney.com