Front Page
George Strait tribute at Powder Creek Pavilion Sept. 19
Sep 19, 2020
Bonham, Texas -- The King George Band is the best George Strait tribute anywhere and they are coming to the Powder Creek Pavilion Saturday, Sept. 19. If you don't believe me, Google King George Band and listen for yourself.
Powder Creek Pavilion is located at 520 S. Center St. Bonham, TX. 75418. (903) 227-1911. Music begins at 8:00 p.m.
George Strait "King of Country" is one of the most influential and popular recording artists of all time. He has sold more than 100 million records worldwide, making him one of the best-selling artists of all time.
King George brings the music of George Strait to you with the sights and sounded that make you feel like you are at one of his shows.
Gates open 1 hour prior to the published show start time.
Advanced tickets $12, $15 at the gate. Children 10 and under are free.
Online Tickets:
http://www.outhousetickets.com/Venue/Powder_Creek_Pavilion/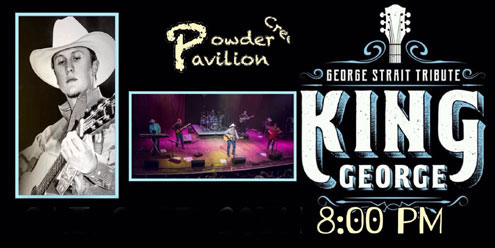 Venue:
Powder Creek Pavilion (903)227-1911
520 S. Center St. Bonham, TX 75418
3 blocks S. of the square on Hwy 78.
This year we are offering free coffee, tea, popcorn, and refreshments.
Colas, bottled water, other assorted drinks, chips, candy and ice sold separately.
You are allowed to bring in your own cooler.
See ya there!