Sports
Bonham Lady Warriors host Collinsville on Thursday
Aug 13, 2020
Bonham, Texas -- Fans of the Bonham Lady Warriors will have two more opportunities to see their team in action on their home court this week, with a match scheduled for Thursday and another match at home on Friday.
On Thursday, the Bonham Lady Warriors will host the Collinsville Lady Patriots.
On Friday, the Lady Warriors welcome the Aubrey Lady Chaps to town.
The following week, Bonham travels to Anna, Melissa and Van Alstyne before returning home August 25 to face Lone Oak.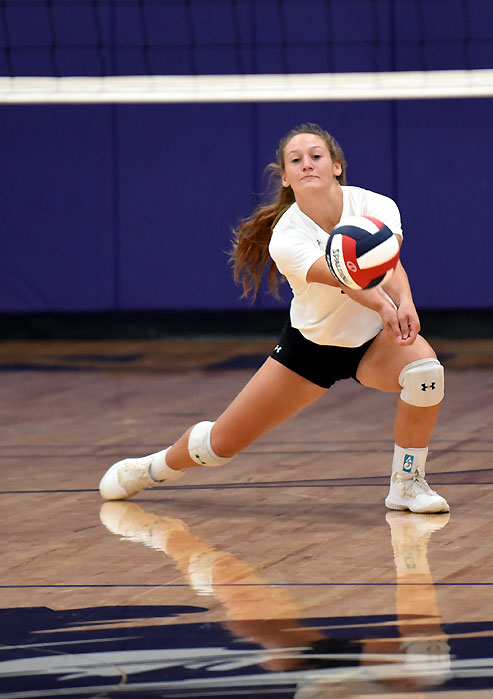 Bonham's Chyrsi Hemby returns a serve in the Lady Warriors' season opener Tuesday, August 11.