Sports
Bonham Lady Warriors host Farmersville in season opener
Aug 9, 2020
Bonham, Texas -- Volleyball season starts in a hurry and the same goes for a young Bonham Lady Warrior squad that will host two state-ranked opponents this week.
The Lady Warriors open up at home Tuesday, August 11 against Farmersville, a Top-10 team in Class 4A. On Thursday, a Collinsville team that is tied for No. 9 in Class 2A comes to Bonham and then on Friday the Lady Warriors take on an Aubrey team coached by former Bonham standout Whitney (Landers) Stout.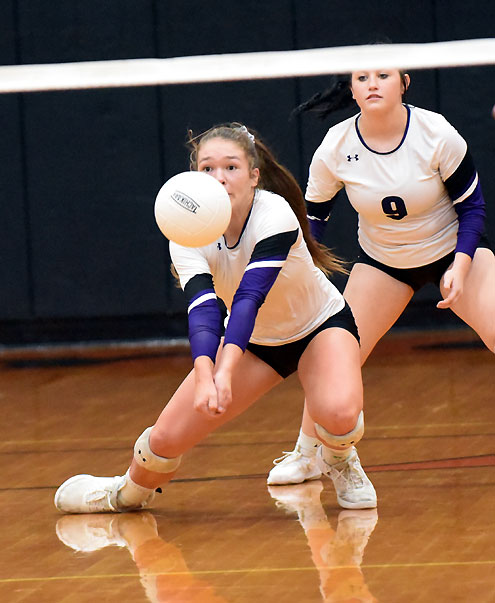 Bonham's Alli Kirkpatrick returns a serve in 2019.
The following week, Bonham travels to Anna, Melissa and Van Alstyne before returning home August 25 to face Lone Oak.
Bonham lost four seniors from a regional quarterfinalist team in 2019, but returns plenty of young talent. Alli Kirkpatrick was District 10-3A Newcomer of the Year in 2019 as a freshman and Breauna Killgo is another sophomore that the Lady Warriors will look to in 2020.
A tough pre-district schedule will prepare Bonham for a competitive district that includes Gunter, the team that knocked the Lady Warriors out of the playoffs last season. The other district foes will be Bells, Blue Ridge, Howe, Leonard, Pottsboro and Whitewright.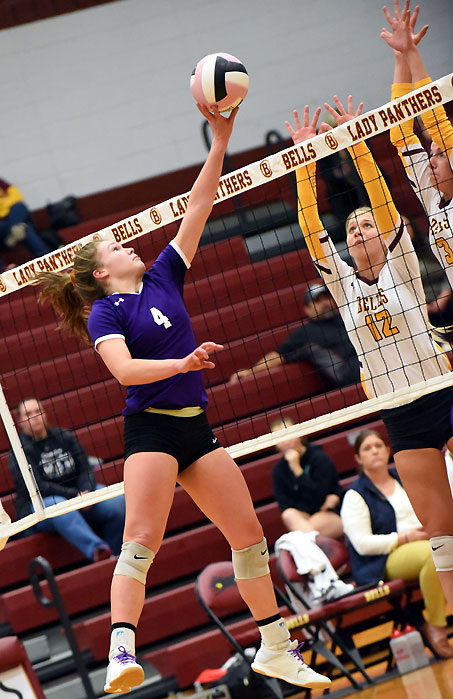 Bonham's Alli Kirkpatrick tips over a Bells defender during a district match in 2019.