Sports
Trenton Lady Tigers host Whitewright in season opener
Aug 10, 2020
Trenton, Texas -- The Trenton Lady Tigers will look to a bevy of experienced varsity athletes to lead the Lady Tiger back to the playoffs again in 2020.
Trenton has eight returning varsity players, including seniors Maddison Lavoie, Gracie Holden, Kali Johnson and Caitlin Jones; juniors Viviana Murphy, Misty Spindle and Danna Orozco; plus sophomore Autumn Miles.
Lavoie was selected as last year's district Offensive Player of the Year, while Holden and Murphy earned first team all-district honors.
Trenton head coach Ashley Anderson is anxious to see this team take the court Tuesday, August 11 against Whitewright.
"This is going to be an exciting year having our core back after only graduating two off last year's team," remarks Coach Anderson. "Our juniors and seniors bring a lot of experience and leadership to our program and are hungry to make a run this year. The realignment has created a very competitive district and our girls are ready for the opportunity to play for a top spot."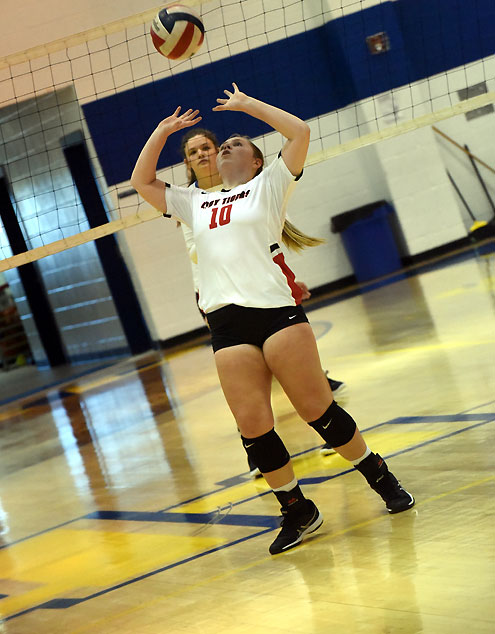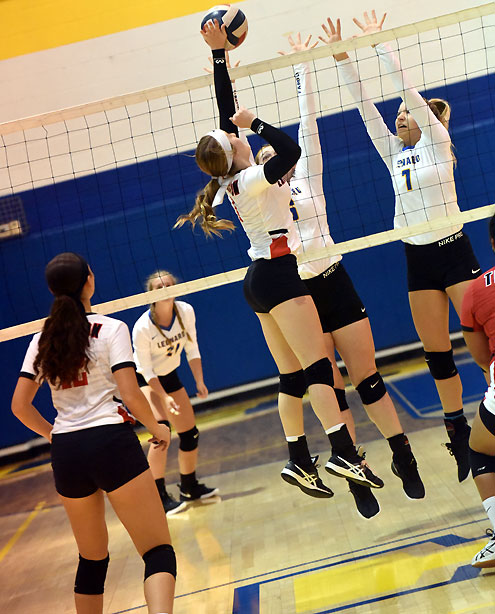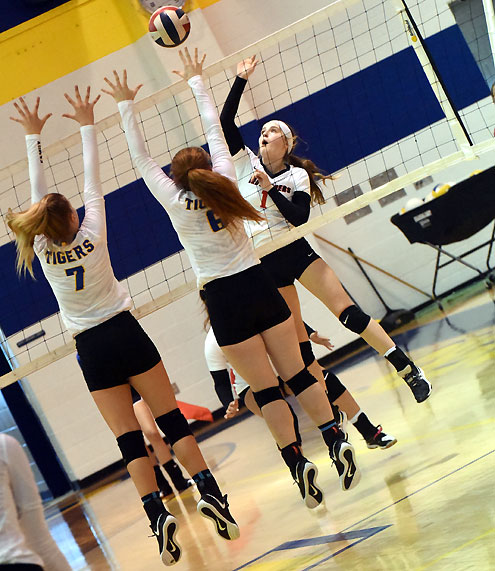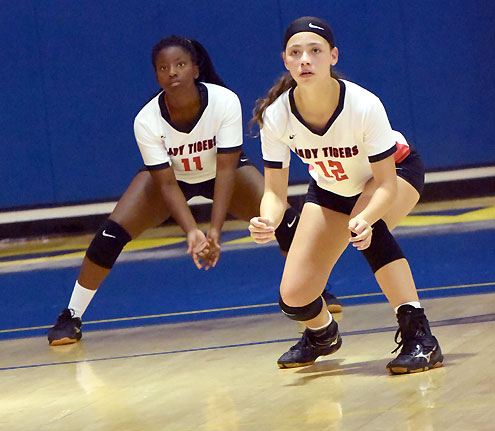 Date__Opponent___Place___Time___Teams
Aug. 7th Leonard/WC(Scrimmage) Leonard TBD All
Aug. 8th S&S(Scrimmage) Away TBD All
Aug. 11th Whitewright Home 5:00pm All
Aug. 14th. Avery Avery 4:30 All
Aug. 15th Bells Bells 11:00am All
Aug. 18th Blue Ridge Away 5:00 All
Aug. 21st Boles Home 5:00 All
Aug. 22nd North Hopkins N.Hopkins 2:00 All
Aug. 25th Leonard Home 5:00 All
Aug. 28th Valley View Valley View 4:30 All
Sep. 1st Rivercrest Home 5:00 All
Sep. 4th Pottsboro Away 4:30 All
Sep. 8th Tioga* Home 5:00 All
Sep. 11th Wolfe City* Away 4:30 All
Sep. 15th Dodd City* Home 5:00 All
Sep. 18th Savoy* Away 4:30 All
Sep. 22nd Collinsville* Home 5:00 All
Sep. 25th Sam Rayburn* Away 4:30 All
Sep. 29th Tom Bean*(Youth Night) Home 5:00 All
Oct. 2nd Tioga* Away 4:30 All
Oct. 6th Wolfe City*(Pink Out) Home 5:00 All
Oct. 9th Dodd City* Away 4:30 All
Oct. 13th Savoy* Home 5:00 All
Oct. 16th Collinsville* Away 4:30 All
Oct. 20th Sam Rayburn*(Senior Night) Home 5:00 All
Oct. 23rd Tom Bean* Away 4:30 All
Oct. 27th District Cert
Oct. 29th-31st Bi-District
Nov. 2nd-3rd Area
Nov. 5-7th Regional Quarterfinals
Nov. 9th -10th Regional Semis
Nov. 12th -14th Regional Finals
Nov. 18th -21st State Tournament
*District Games Home games are bolded
Head Coach: Ashley Anderson Assistant Coach: Kay Aimes