Local News
McKinney Fire Department telemedicine pilot program is underway
Aug 6, 2020
Opportunity to get trusted medical care
without leaving your home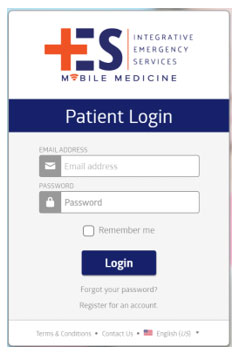 McKinney, Texas (Aug. 5, 2020) – The McKinney Fire Department (MFD) is partnering with Integrative Emergency Services to provide telemedicine to the people who live and work in McKinney. Through the portal, users can connect 24/7 with a board-certified Emergency Medicine physician. Visits are free during the 7-day pilot period. After that, there may be a charge depending on insurance.

*Note: you should still call 9-1-1 for a medical emergency.

What conditions can be treated?

Urgent medical issues:
Colds

Flu

Headaches

Stomach aches

Diarrhea

Nausea/Vomiting
On-going conditions
Diabetes

Asthma

Hypertension

Thyroid disorders

Arthritis
Everyday care
Prescriptions and refills

Skin care

Birth control
"During COVID-19, some people may be shying away from needed medical care. We hope the McKinney Fire Department's telemedicine program will be a way for people to safely seek that help," said Chief Danny Kistner, McKinney Fire Department.
To get started, use the following steps:
Click on "I'm a Patient" to register for an account.

Schedule a telemedicine visit by clicking 'Visit Type" and selecting "McKinney Fire Mobile Medicine".
Learn more about the McKinney Fire Department's programs at www.mckinneyfire.org