Obituaries
Merle Stroud
Jul 31, 2020
Honey Grove, Texas – Graveside Services for Merle Manette Stroud, 96, of Honey Grove, Texas will be held at Oakwood Cemetery at 2:00 p.m. Friday, July 31, 2020. Services will be conducted by Terry Paul Cunningham. Manette passed away on July 30, 2020 at Stillhouse Rehabilitation and Healthcare Center in Paris, Texas. She was the daughter of Clifton Freemont Wishard and Josie Merle Avery Wishard. She was born on May 4, 1924 in the Bagby Community.
Manette married Harvey Rayford Stroud on May 31, 1942 at Dial Baptist Church. He preceded her in death in 2008 after 66 years of marriage. Rayford and Manette had two sons named Doug Stroud and David Stroud who preceded her in death in 2006. In the beginning of her career, she taught elementary school for a couple of years until she worked alongside her husband at COOP Gin as a bookkeeper and was dedicated to her work until she retired. Manette was a member of the First Baptist Church in Honey Grove and was a marvelous piano player for the church for over fifty years.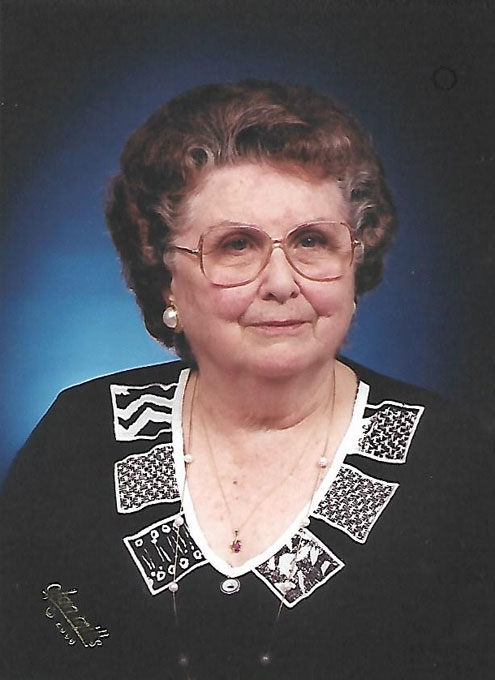 Manette is preceded in death by her parents, husband Rayford, and son David.
She is survived by her son Doug Stroud and wife Donna; her grandchildren Darin Stroud and wife Joy, Kristin Bordelon and husband Gabe, and Casey Stroud; great grandchildren Hayden Stroud, Hudson Stroud, Kailyn Whitman, Bella McBride, and Nora McBride.