Religion
Northside Church of Christ welcomes Welton Stoker, Scott Dykowski
Jul 9, 2020
Bonham, Texas -- On Sunday July 12, 2020, in the absence of our pulpit minister Allan Lay, the Northside Church of Christ, 2020 N. Center, Bonham TX, is pleased to welcome Welton Stoker [pictured in the middle].
Brother Stoker will be presenting a gospel message
at 10:30 a.m. Please come join usÖ
Social distancing will be practiced,
and donít forget to wear your mask!
Welton Stoker is known to many throughout North Texas having served as public educator and administrator, teaching at Sherman High 1977-1990, serving as a middle school principal at Gainesville 1992-1996 and assistant principal at Gainesville High 1996 until 2003 when he retired.
Welton began preaching in May/1978 for a small congregation in Gainesville, TX. He continued in that work until 1989. From January 1990 until November 1992 he worked with the Grand Ave. congregation in Sherman. In November 1992 Welton began working with the Parkview congregation in Sherman where over the years he served as Deacon for the Bible school department, and Deacon for the Prison Ministry. Welton served as pulpit minister at Parkview from September 2004 until June 2019.
Welton is currently serving as an adult Bible teacher and minister of community outreach at Parkview. Married to Betty Newhouse Stoker for the past 53 years, they have four children and six grandchildren.
At 6:00 p.m., Scott Dykowski will bring a gospel lesson.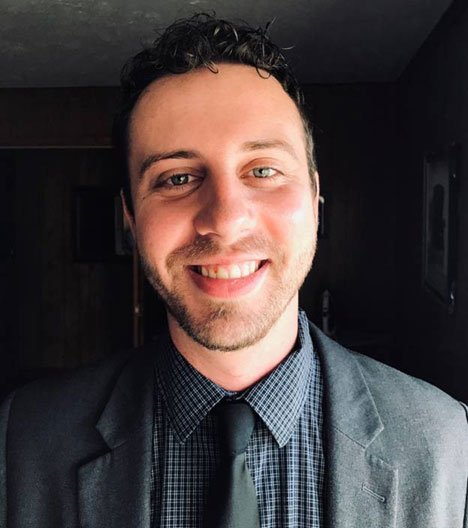 Scott Dykowski is a second-year preaching student at Brown Trail School of Preaching who grew up in Trenton, Texas. He has been married nine years to Sarah, and they have two toddler daughters. The family worked as journalists in newspapers before attending preaching school.