Religion
Northside Church of Christ welcomes guest speaker
Jun 26, 2020
Bonham, Texas -- Northside Church of Christ, 2020 N. Center, Bonham, Texas invites you to worship on Sunday at 10:30 a.m.
Northside Church of Christ will have a guest speaker this Sunday; Kolton Balance and his wife Katy are visiting.
Please, remember to wear your mask, and come join us.
Social distancing and other COVID-19 precautions will be observed.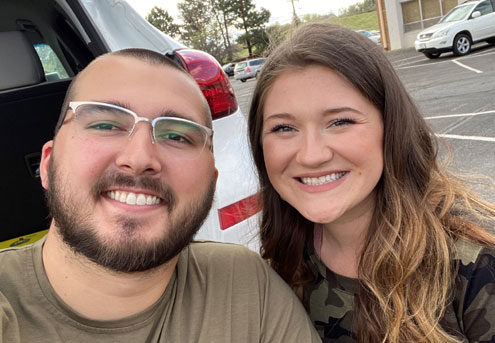 "I am 23 years old and married to a beautiful Christian woman named Katy," says Kolton Ballance. "Katy is from Ada, Oklahoma and I am from Kountze, Texas. We are currently students at Bear Valley Bible Institute in Denver, Colorado. Neither one of us have grown up with any religious background. This makes us excited to share our life experiences about becoming Christians later in life and being able to help others live a faithful Christian life. We are excited to be visiting the Northside church of Christ in Bonham, Texas. We hope you'll join us in worshipping God on Sunday, June 28 at 10:30 a.m."