Columnists
Let's Reminisce: More watermelon stories
Jul 28, 2020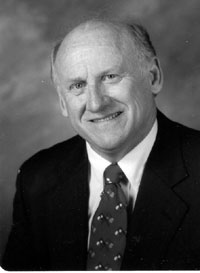 My recent column about my watermelon memories prompted several readers to share some of their reminiscences. Roy Riales wrote that as a youngster, he used to go with family adults to the ice plant in Mena, Arkansas. The melons were kept inside, he remembered, and they would climb the loading dock to choose one. The plant operator would "plug" their choice to see if it was sweet and satisfactory. He says the melons were sold by size and were not expensive. Part of the experience was the fact that it was very cold in the plant!

Cindy Greene also had vivid memories of going to the icehouse with her grandfather to get a melon or two. She wrote: "What a treat for me! Air conditioning had not made it to our house in the 1950s, so the ice house was chilling and interesting too. My 'Papaw' always thumped the melons and had us listen. To this day I can see and hear him thumping the melons. And I agree the taste of today's melons cannot compare to the olden ones, but my taster is not as good. Thanks for entertaining me with your memories."

On the vexed question of which melons taste best, Andy Crosthwaite sent me information about "a strain so delicious that people once risked their lives to get their hands on one." This is the legendary Bradford watermelon, whose origin can be traced back to the American Revolutionary War. At considerable expense Andy obtained some seeds for the Bradford a couple of years ago.

He gave seeds to a couple of guys who grow watermelons, but none resulted in success. One fellow lost the seed, and the other planted seedlings too soon. This year, Andy planted one hill for himself and he now has two melons that are about fifteen inches long and two more that are smaller. He has promised to let me know how it works out.

The best melon story of all turns out to be one that I forgot. My wife Peggy reminded me that in late-July 1985, she and I spent a week with her parents in Springfield, Illinois. The purpose of this trip was for me to meet her extended family and get their good wishes on our then upcoming wedding.

Her cousin Tom Brown had offered to bring the award-winning watermelon from the Cass County (Illinois) fair for all of us to eat. Melons grown in the sandy soils of Cass County were highly touted, at least that is what Peggy's dad tried to convince me of.

On Sunday afternoon, the family gathered at the Redshaw residence for a meal, to be highlighted by Tom's (expensive) watermelon. It was a chilled Black Diamond variety, ready to enjoy, or so we all anticipated. However, once Tom cut into the melon, the heart proved to be greenish white in color and basically inedible. No doubt a blistering report was given to the judges about their so-called prize melon.

Let me add a brief postscript about choosing a good melon. My dad also taught me to thump or slap a melon and listen to the reverberation of sound to pick a ripe one. He also showed me a way to look at a melon on the vine in the field to see if it was ready to eat. At the spot where the stem of a melon branched off the vine, there was always a small green curl. When the melon was ripe, that curl began to turn brown and die. I'll pass that on to Andy Crosthwaite, so he will know when his Bradfords are ready to harvest.

Jerry Lincecum is a retired Austin College professor who now teaches classes for older adults who want to write their life stories. He welcomes your reminiscences on any subject: jlincecum@me.com.