Religion
Open Arms Homeless Shelter update: May 2020
May 14, 2020
Bonham, Texas -- Open Arms Homeless Shelter will be opening as soon as the COVID-19 crisis has passed. The shelter is working to help the homeless even though people are not yet able to stay at the building.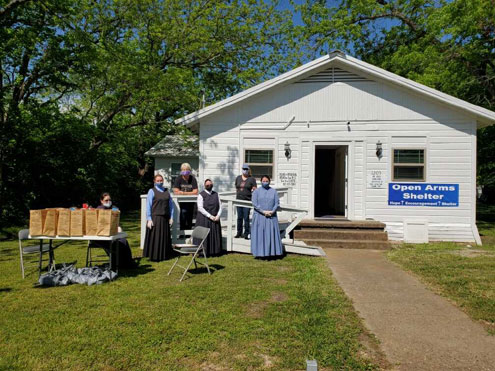 In April four women from Honey Grove Church of God came to the shelter to help sack up groceries to distribute to homeless people. Jennifer Burgess, Open Arms Shelter Director, and several board members worked with the ladies to sack up food such as peanut butter, bread, fruit cups, canned meat, and bottled water.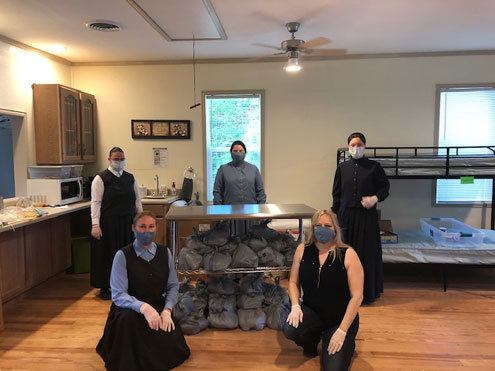 If you are homeless or know of homeless people who need food, please call 903-505-3369 to make arrangement for pickup or delivery. The shelter is answering calls and directing people to available resources.
Jennifer Burgess is organizing volunteers to help with tasks such as food, building and grounds, office work, and volunteer supervision. A training for new volunteers is planned in the near future. The training will be for a small group and will follow the guidelines for social distancing. The Board is also working to be able to provide the training online in the future.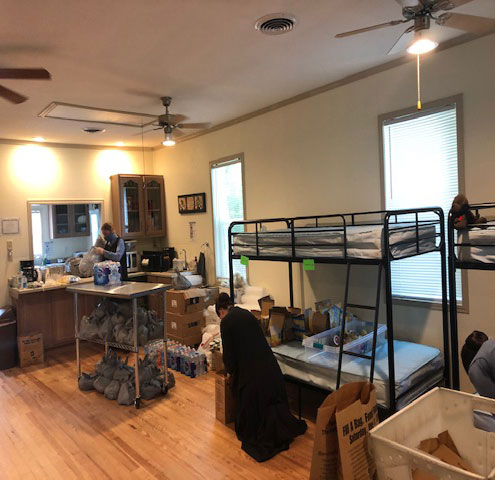 Volunteers are still needed. Volunteer applications can be found at www.oashelter.com or call and visit with the director about volunteer opportunities – Jennifer Burgess at 903-505-3369.
Thanks so much to Honey Grove Church of God. Thanks also to the churches, organizations, and individuals who continue to support the shelter with monthly donations. God has truly blessed Open Arms Homeless Shelter.