Local News
Brookshire's expands curbside service
Apr 19, 2020
Bonham, Texas -- As of Saturday, April 18, 2020, Brookshire's is expanding the hours for online ordering with curbside pickup to 8:00 a.m. - 8:00 p.m.
Brookshire's is open 7:00 a.m. to 8:00 p.m. daily.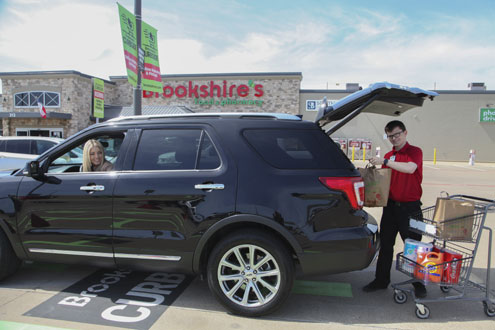 When the CDC guidelines called for the wearing of face coverings or masks in public settings, Brookshire's asked all employees to wear face coverings or masks.
"Employees are required to wear company-issued face masks or an approved alternative," the company statement says. "Until company-provided face masks are available, employees who have not received a company-issued mask are strongly encouraged to wear a face mask or cloth face covering at work and in all public places. We have educated our employees and implemented numerous guidelines and protocols that are consistent with the CDC recommendations and are reviewing them daily. We have reinforced training and communication to help ensure our employees are well informed and implementing best practices. The safety and health of our employees, customers and communities are top priorities for our Company."