Lifestyles
Beat Leukemia Ball kickoff party hosted by Park Place Motorcars Fort Worth
Mar 2, 2020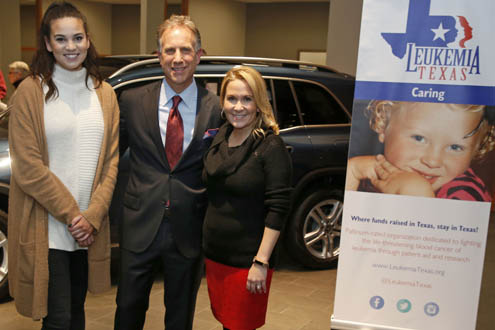 Meighan Dolan, Wicked Butcher; Park Place Motorcars Ft Worth GM George Johnson and Leukemia Texas CEO Mandy O'Neill



Park Place Motorcars Fort Worth recently hosted the kickoff party for the 17th annual Beat Leukemia Ball. The May 9th event will be held at the Omni Hotel in Fort Worth and will feature what is widely considered the world's finest Beatles tribute band - The Fab Four.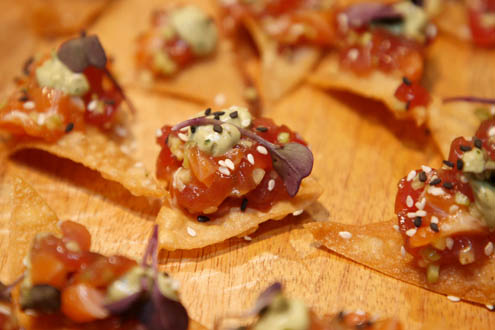 Guests enjoyed tuna tartare, deviled eggs and sliders from the Wicked Butcher at the Sinclair Hotel in downtown Fort Worth while sipping craft cocktails like the Horned Frog, made with Hendrick's Gin, Thyme syrup. Lemon juice and Butterfly Tea.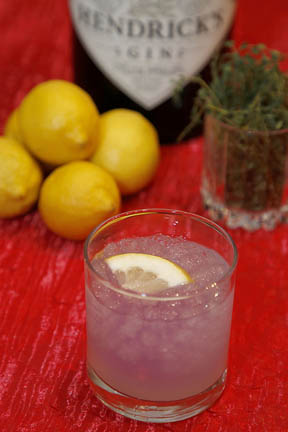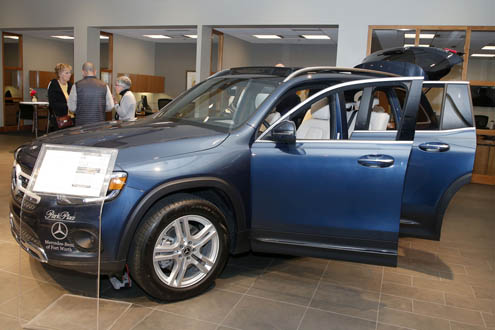 2020 Mercedes-Benz GLB



Park Place Motorcars featured a lineup of luxury SUVs in the showroom, ranging from the sporty new GLB and the mid-sized GLE to the spacious three-row, 7-seat GLS.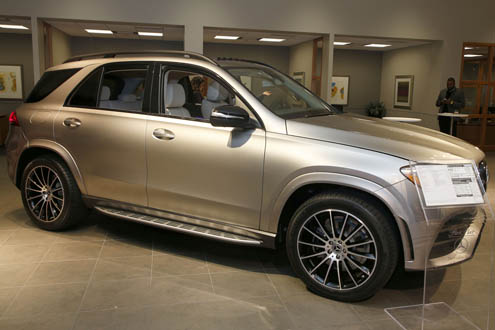 2020 Mercedes-Benz GLE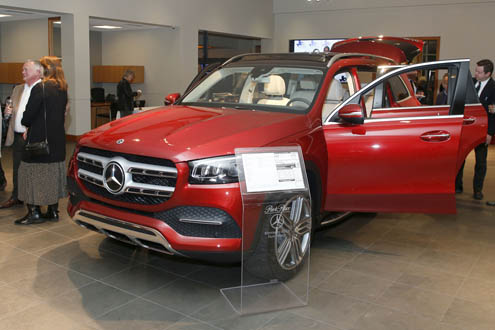 2020 Mercedes-Benz GLS




"Not only is the Beat Leukemia Ball benefiting a great cause, it's a fun event," said Park Place Motorcars General Manager George Johnson. "The Fab Four amaze us every year. They recreate the energy and sounds of the Beatles' magical journey from mop-headed young lads to one of the world's greatest rock bands. Their music transcends generations as everyone is singing along and dancing."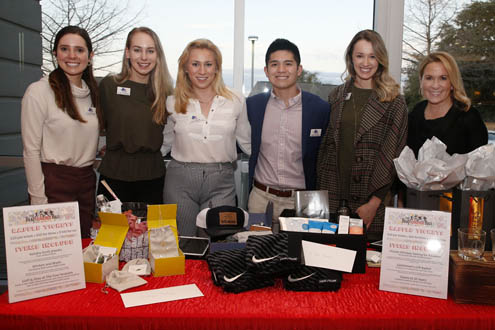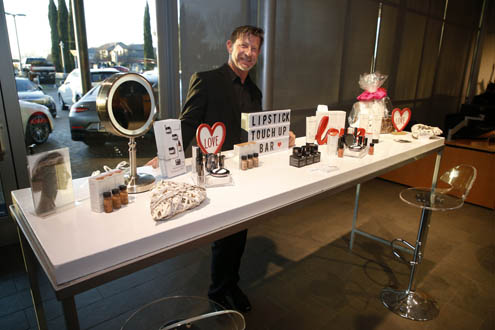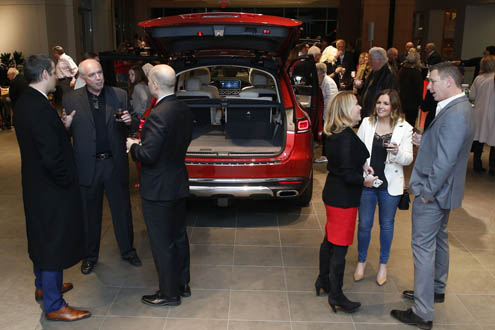 The Beat Leukemia Ball benefits Leukemia Texas, a nationally ranked nonprofit headquartered in Irving. The organization is unique in that all funds remain in Texas, providing direct patient aid and supporting local research. More information about the Beat Leukemia Ball can be found at www.BeatLeukemia.org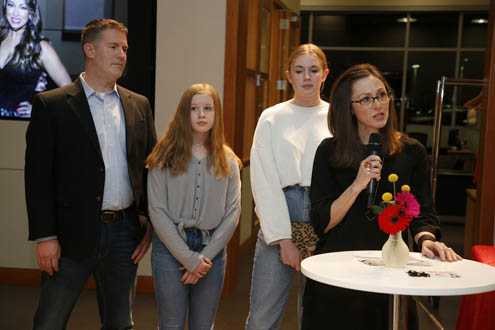 Michael, Tatum, Olivia & Mandy Flaming



"Our family wants the community to know how crucial financial support can be for families facing a medical crisis," said Mandy Flaming, Beat Leukemia Ball co-chair along with her husband Michael, parents of Tatum Flaming, a leukemia survivor. "Leukemia treatment is long, and the cost can be financially devastating."

Tatum, now 13, was only three years old when she was diagnosed with Acute Lymphocytic Leukemia (ALL) on July 12, 2009. Over the next two years, Tatum endured multiple bone marrow aspirations, lumbar punctures, blood transfusions and many rounds of chemotherapy.


Leukemia Texas CEO Mandy O'Neill



"After two hard years, we escaped to Colorado for a family trip," continued Flaming. "We arrived home just in time for Tatum's last appointment in Fort Worth. We were excited as she prepared for her last spinal procedure and chemo. We talked with her doctors about port removal and follow-up care."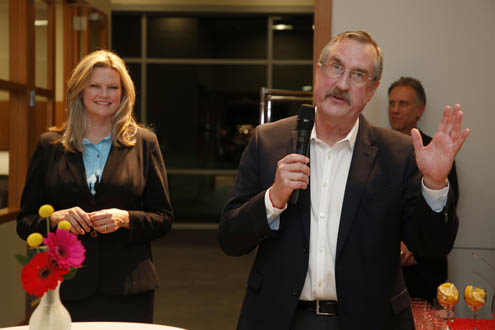 Trish Thompson and Mark Topel



"As we waited in recovery with Tatum, two doctors came into the room together. We knew what this meant. Leukemia had been found in Tatum's spinal fluid. This may have hit us harder than her initial diagnosis. We looked closely at Tatum. She was quietly watching us to determine what was happening and how to respond. She didn't hesitate long before saying, 'Mom, Dad, let's go. Either we are going home, or we are going upstairs. Let's get a move on.' So, we stood, and each of us took one of her tiny hands and stepped forward, ready and determined to begin again."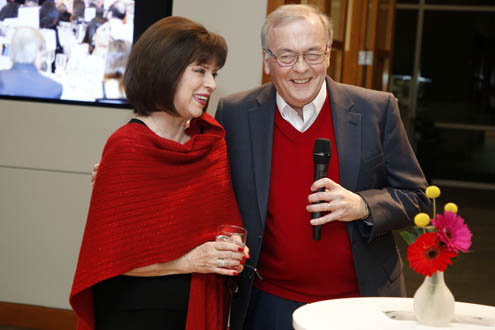 Lois & Dr. Paul Bowman



Tatum completed her relapse therapy in 2013 and has been in remission for more than six years.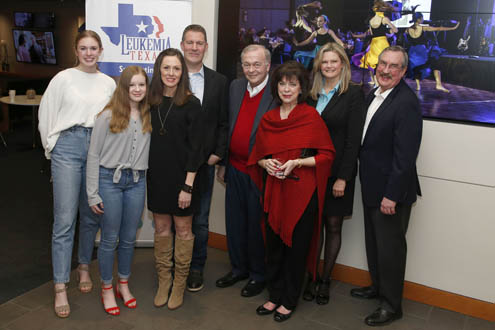 Olivia, Tatum, Mandy & Michael Flaming with Dr. Paul Bowman, Lois Bowman, Trish Thompson and Mark Topel



"Leukemia Texas gives real, tangible hope," concluded Flaming. "Beyond the patient-aid, they fund the brightest and best who are trying to find a cure for leukemia. All kids deserve to grow up healthy. Leukemia Texas gives them a fighting chance."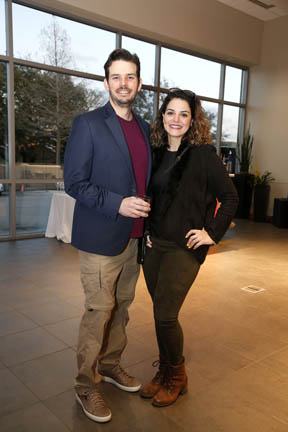 Stories like the Flamings echo through the halls of hospitals across Texas. Today, as many as 70-90% of children and 50% of adults have the potential for long term survival.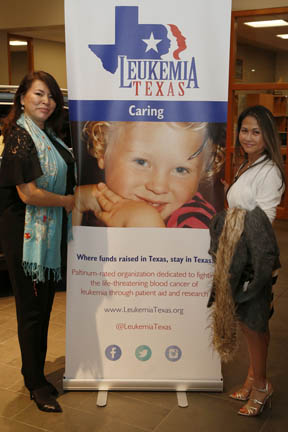 Celebrating 50 years as an independent 501c3 nonprofit corporation, Leukemia Texas is not affiliated with any other leukemia, health or nonprofit organization, and does not receive any government funding. The majority of funds are raised through annual special events as well as individual contributors and corporate sponsors. Leukemia Texas is the only organization of its kind in Texas, where 100% of its funds are raised in Texas and stay in Texas. More info at leukemiatexas.org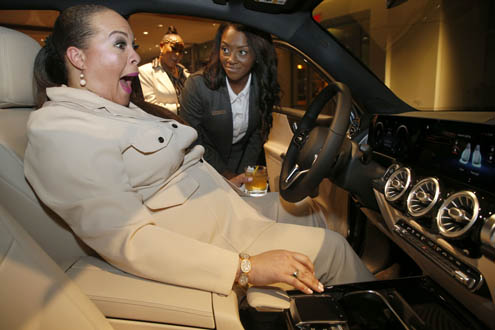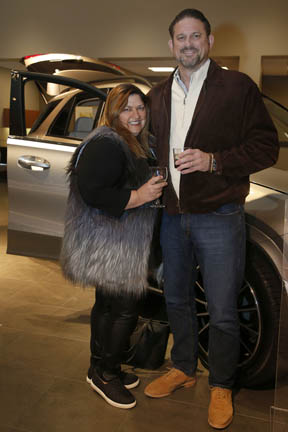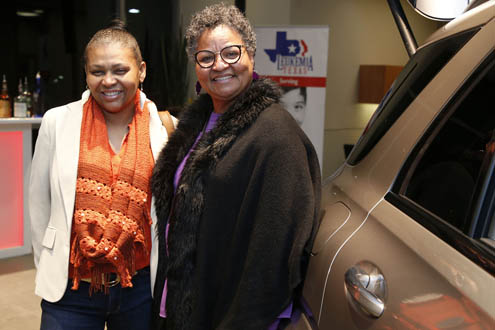 Over the past 30 years, Park Place has helped raise millions of dollars for more than 300 community organizations across North Texas. Last year, the luxury automotive group introduced Park Place Cares to represent their philanthropic efforts in the arts, medical research, children's advocacy, and education.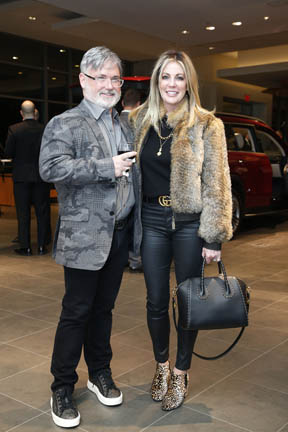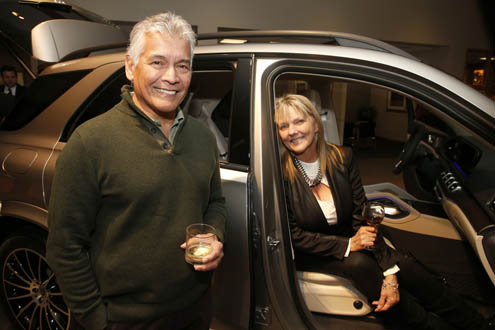 Founded in 1987, Park Place operates 18 full-service dealerships representing luxury brands Lexus, Mercedes-Benz, Porsche, Volvo, Jaguar, Land Rover, Rolls-Royce, Bentley, McLaren, and Maserati. For more info, visit parkplace.com.