Lifestyles
Roxanne Wilson – CASA Volunteer of the Quarter
Dec 4, 2019
Fannin County, Texas -- Roxanne Wilson has been named CASA Volunteer of the Quarter by the Fannin County Children's Center. She has been a CASA advocate for grand total of 9 years, including 2 years in Montgomery County and 7 years in Fannin County.
After years of being a sexual assault nurse examiner (SANE) and volunteering on the Rape Crisis Hotline, Wilson developed a passion to help children in need and make a difference in our community. After moving to north Texas, she immediately looked up the local CASA organization because of her previous experience as CASA Advocate in Montgomery County, which is north of Houston.
"From the first day I walked into the Fannin County Children's Center, I knew I had found a place to volunteer and become part of an important team," said Wilson.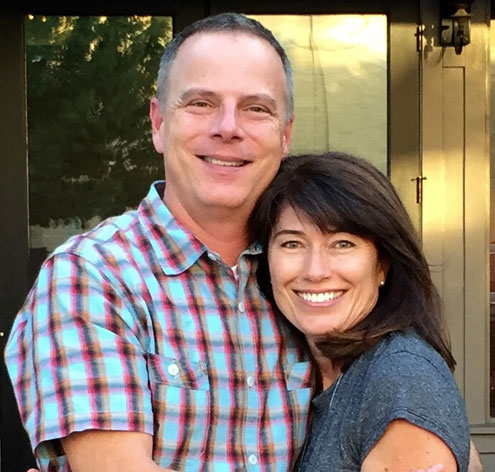 Roxanne Wilson has been named CASA Volunteer of the Quarter. She is pictured here with her husband Bill Wilson.
"I continue to be a CASA Advocate to provide stability and be the voice for CASA kids in court," said Wilson. "I see first-hand the disruption and uncertainty in their lives. I am always available to my kids when they need to share a great story or had a difficult day. It is always rewarding and gratifying to see the transformation in a child and the difference CASA can make in their lives. The encouragement and support of the CASA supervisors and staff help me to grow and be a better CASA."
Witnessing the progress of each of her CASA kids through their strength and resiliency during an extremely difficult time in their lives is something that keeps Wilson on her cases. Being a CASA advocate is not always easy. Wilson said "I have been challenged to be patient throughout each of my cases that have gone on for years with multiple placements. It is most difficult to see my kid's lives put on hold while waiting to either be returned to their parent, go to a desirable placement or a forever home."
Wilson's supervisor Michele Kelso said, "Roxanne was chosen as CASA Advocate of the Quarter because of her dedication to the children she is assigned to. She truly inspires other advocates in our program along with providing exceptional support to the children and their families."
More volunteers are needed at the Fannin County Children's Center to be CASA advocates and to help with the Children's Advocacy Center. The next training class for CASA advocates will start in February 2020. Applications must be completed online and are accepted at any time. Volunteers are also needed immediately to provide supervision to children who are at the center for counseling and forensic interviews. For more information, go to www.fanninccc.org or call (903) 583-4339.