Local News
Two-alarm McKinney townhouse fire appears to have started in the chimney
Nov 19, 2019
When was the last time your home's chimney was cleaned?
McKinney, Texas (Nov. 18, 2019) – The McKinney Fire Department (MFD) responded to a structure fire at a townhouse on McCarley Place today at 2:50 a.m. and found fire coming out of the roof. The residents of that townhouse and surrounding units were evacuated safely.
A woman who lived in the townhouse said there was a fire in the fireplace that evening. She also said the chimney had not been cleaned in 20 years.
The fire did extensive damage before being extinguished and the Red Cross is helping the residents find a new place to stay.
Signs of a chimney fire include:
loud cracking, popping and even roaring noises
dense smoke
an intense, hot smell
"Home chimneys need regular inspections and cleaning. If you use your fireplace a lot, we highly recommend yearly visits," said McKinney Fire Marshal Mike Smith. "If you think you have a chimney fire, get everyone out of the home and call 911."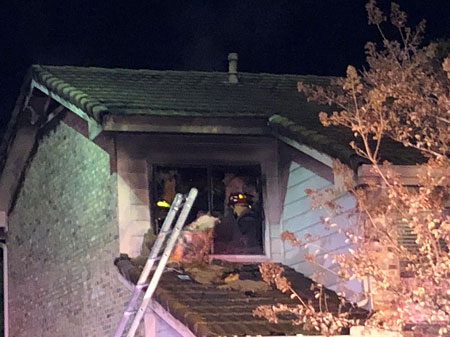 More safety information can be located at www.mckinneyfire.org or www.nfpa.org