Lifestyles
Art Painting Party Nov. 21 at Creative Arts Center
Nov 21, 2019
Bonham, Texas -- The Creative Art Center's monthly Art on the Town Painting Party will be Thursday, November 21 from 6:30-8:30 p.m. and features a Christmas-theme painting project called Christmas Lambs. The whimsical theme is an original by Di Hopkins who will teach the class.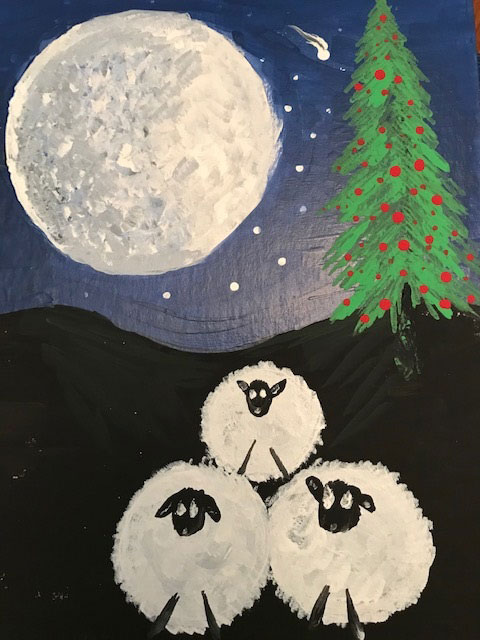 As is customary, all art supplies are included in the $35 price, and guests are invited to BYOB and snacks if they wish. When the evening is finished, participants will take home a finished painting. Add a garland of holly or poinsettia around the painting and it can even be a door decoration or make a wall or nook festive for the season.
In December, the CAC will offer a Christmas ornament painting party on Thursday, December 5 from 6:30-8:30 p.m.. Plans are to have a fire pit in the garden, roast s'mores and decorate or paint ornaments of two different types. The cost is $25 and 3 ornaments will be provided.
For more information on these and other activities at the Creative Arts Center, see their website at www.creativeartscenterbonham.com or call 903-640-2196.