Local News
Texoma Medical Center announces opening of ER at Sherman
Oct 11, 2019
Sherman, Texas -- ER at Sherman, a service of Texoma Medical Center, opened its doors on Tuesday, October 1 and will celebrate with a ribbon cutting on Friday, October 11 at 10:00 a.m. The facility is located at 4226 N. US Highway 75 at Sherman Town Center, and is open 24 hours a day, seven days a week to serve patients who experience medical emergencies. It is the only local freestanding emergency facility in the Texoma region operated under a hospital license, which means they accept most insurance plans, including Medicare and Medicaid.
ER at Sherman also has the full resources and support from Texoma Medical Center, the region's leading trauma center. ER at Sherman offers laboratory services, respiratory treatment, digital imaging equipment including CT scan and ultrasound, as well as cardiopulmonary monitoring. There are private exam rooms for adults and a dedicated pediatric treatment room for children. In the event that a patient needs hospitalized care, ER at Sherman provides direct admission to Texoma Medical Center, or transfer to a hospital of the patientís choosing.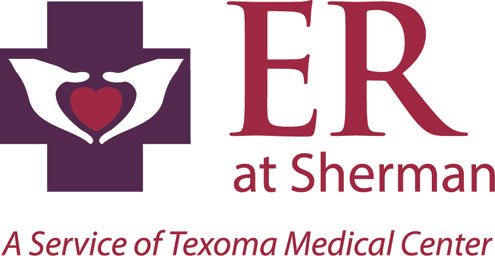 Texoma Medical Center has also scheduled the groundbreaking of an additional freestanding emergency department in Anna, TX, in early November.

For more information about ER at Sherman, visit https://www.texomamedicalcenter.net/services/emergency-department/er-at-sherman
Texoma Medical Center is a 414-bed acute care hospital owned and operated by a subsidiary of Universal Health Services, Inc. (UHS), a King of Prussia, PA-based company, that is one of the largest healthcare management companies in the nation.