Lifestyles
Fall festivals abound this weekend in North Texas
Oct 11, 2019
North Texans who are looking for family-friendly fun this weekend will have plenty of choices as several cities across the region -- including Bonham, McKinney, Denison, Celina, Pilot Point, Van Alstyne, plus Hagerman National Wildlife Refuge -- will all host events.
Weather forecasts call for a chilly Saturday morning that warms into the mid-60's, which should be a perfect match for a fall festival.
Bonham
The 24th Annual Pumpkin Patch Bazaar is slated for Saturday, October 12, 2019 at Bonham Public Library, from 9:00 a.m. until 1:00 p.m.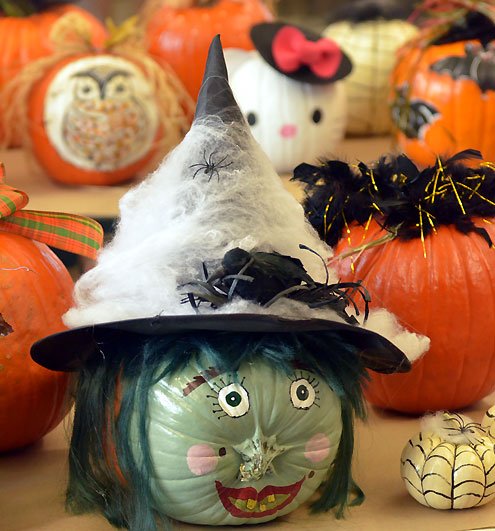 This popular annual fundraiser features something for the entire family. In addition to dozens of decorated pumpkins, Bonham Public Library's biggest fundraiser of the year will feature an assortment of delicious baked goods and thousands of gently-used books at ridiculously low prices.
Of course the jellies and jams in Granny's Pantry are another favorite part of this event, in particular the library's famous Red Pepper Relish.
Bonham Public Library is located at 305 East 5th Street.
Celina
In Celina, Oktoberfest brings craft beer, German cuisine a Dachshund dash, live music and much more to the city's historic downtown square, at West Walnut and North Ohio Streets. This family-friendly event runs from 11:00 a.m. until 10:00 p.m. Saturday, October 12, featuring a slate of fun activities including entertaining performances, a tempting assortment of food and beverage options, shopping opportunities and more.

More than two dozen merchandise vendors will set up shop at Celina Oktoberfest, with a variety of authentic German goods as well as handmade items and other interesting products available for shoppers. Be sure to visit the quaint boutiques and other local retailers located on Celina's downtown square, which will be open and offering exclusive sales and specials during the event.
Live music and dance performances are scheduled during Celina Oktoberfest around the square and on the main stage throughout the day and into the evening.
Denison
Join the Eisenhower Birthplace State Historic Site and the City of Denison to celebrate Dwight Eisenhower's 129th birthday on Saturday, October 12. This year's theme is the 75th anniversary of D-Day, the largest seaborne invasion in world history, commanded by General Eisenhower in June 1944.
Begin the day with a Sunrise Service at the Eisenhower Veterans Monument at 8:00 a.m. The monument is on U.S. 75 at North Loy Lake Road (exit 67).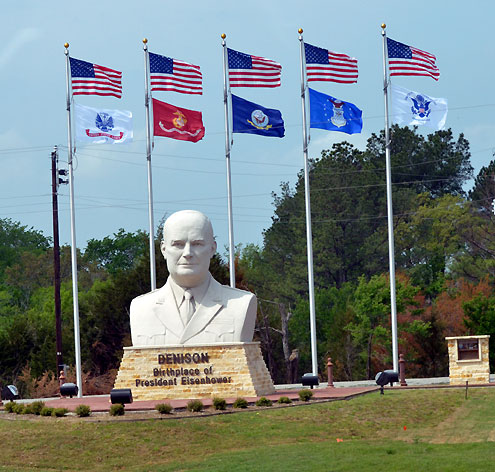 The Dedication Ceremony for the newest bricks for veterans is at 10:00 a.m. in the Eisenhower Auditorium at Scott Middle School (1901 S. Mirick Avenue in Denison). Retired military historian history professor Kearby Lyde will speak about D-Day and the events that followed.
The Eisenhower Birthplace will be serving free hot dogs at 12:00 p.m. Wish Ike a happy birthday with a free piece of cake, provided by Albertsons, at 1:00 p.m. Free tours of the Birthplace House will be offered at 11:30 a.m., 12:30, 1:30 and 3:30 p.m. The Red River Military Vehicle Preservation Association will have a display of World War II-era vehicles. The Wall of Honor, a tribute to local veterans, will also be open. The exhibit is open from Tuesday-Saturday, 9:00 a.m. – 5:00 p.m. through October 31, 2019.
The USO, for United Service Organizations, sent entertainers and celebrities to military bases at home and abroad to boost the morale of American troops. In the spirit of these camp shows, performers from Denison's Shawnda Rains Entertainment Group are giving a free USO tribute performance featuring songs of the period on the lawn of the Eisenhower Birthplace at 2:00 p.m.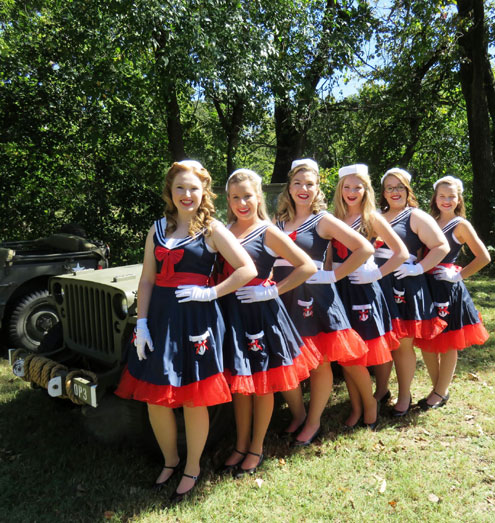 Please bring your blankets and lawn chairs.
Pilot Point
In Pilot Point, the 10th Annual Bonnie & Clyde Days is slated for 10:00 a.m. until 5:00 p.m. Saturday, October 12 in the city's historic downtown.
Robbery scene re-enactments are scheduled for noon and 3:00 p.m.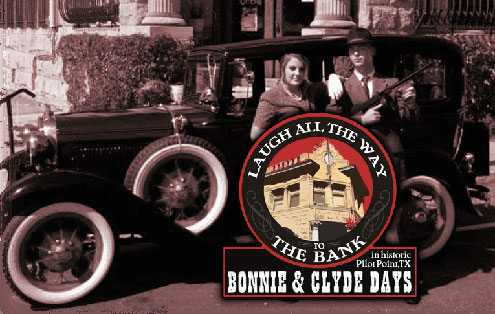 The popular Annual Soap Box Challenge takes place at 12:30 p.m. on the town square. Practice runs and qualifying events are held between 10:00 a.m. and 12:00 p.m. Challenge drivers must be between the ages of 6-12. Trophies are awarded for 1st, 2nd and 3rd place winners.
During the all-day festival, Pilot Point becomes a piece of living history with 1930's-era family fun! Festivalgoers step back in time with a Classic Car Show and historic exhibits and demonstrations. Attendees enjoy family fun, craft and food vendors, live musical entertainment throughout the day, and a FREE Kids Zone featuring children's activities.
A free concert gets underway at 6:30 p.m. when Tyler Rogers opens for headliner Jarrod Morris.
Van Alstyne
The E-Flat Porch Band will be among the live music entertainers Saturday, October 12 at the Fall Der All Festival in Van Alstyne. E-Flat Porch Band will have a free performance from 1:30-2:30 p.m. on the downtown Gazebo Stage downtown.
The line-up for Scarecrows on Parade begins at 8:00 a.m. and the parade is scheduled to begin at 9:00 a.m.
The Fall Der All Car Show runs from 9:00 a.m. until 3:00 p.m., with awards at 1:30 p.m.
McKinney
Historic downtown McKinney is hosting the Second Saturday Art Walk from 10:00 a.m. to 8:00 p.m., with several participating downtown businesses hosting local artists or art-themed events. Don't miss a chance to sip and shop at more than 50 participating downtown businesses that will offer drink samples from 5:00 p.m.-8:00 p.m.
Hagerman National Wildlife Refuge
Austin College mammologist Dr. Jessica Healy will discuss black bears, beginning at 10:00 a.m., during Second Saturday at Hagerman.
If you'd like to know more about the world's most populous bear species, join Dr. Jessica Healy on Saturday, October 12 for this informative program. Free and open to the public.