Local News
Bonham Chamber event commemorates 9-11, honors first responders
Sep 12, 2019
Bonham, Texas -- In its 240-year history, only a handful of events have forever altered the course of the United States of America, but surely September 11, 2001 was such an event.
The terrorist attack claimed the lives of 343 firefighters, 60 police officers, eight paramedics and 2,997 civilians on a date that, to borrow a phrase President Franklin D. Roosevelt used to describe the attack on Pearl Harbor, "will live in infamy."
A new term -- first responder -- was conceived to describe the courageous response by firefighters, police and emergency personnel who risked everything in their rush to aid their countrymen.
To commemorate the sacrifice made by firefighters, law enforcement and emergency personnel on September 11, 2001, and to express appreciation for the valor that is now synonymous with how first responders deal with the adversity that comes with a most challenging profession, Bonham Area Chamber of Commerce hosted a ceremony September 11, 2019 at Warrior Stadium.
"Thank you for all you do," Dale McQueen, Executive Director of Bonham Chamber of Commerce told first responders gathered at Bonham High School's Warrior Stadium. Mr. McQueen recalled some of the events of a day that "fundamentally changed the way our nation operates."
Bonham High School Choir performed and several residents in the crowd came forward to speak.
The ceremony ended with a moving rendition of "Taps" performed by Stephen Murden.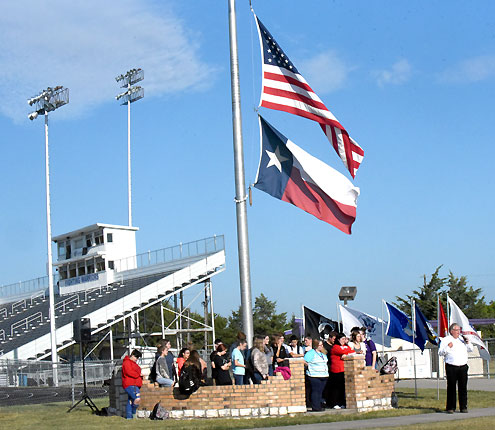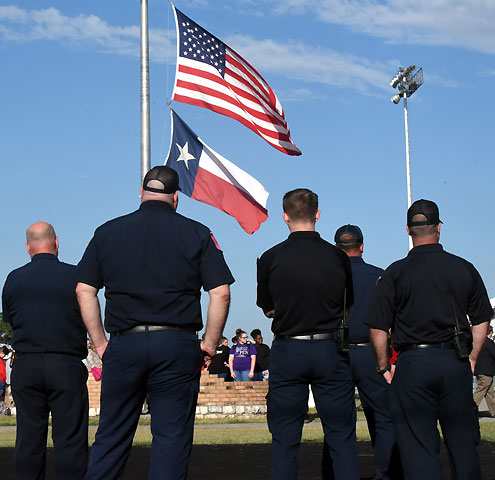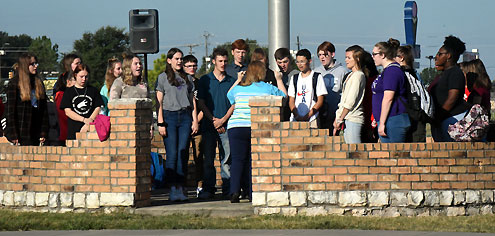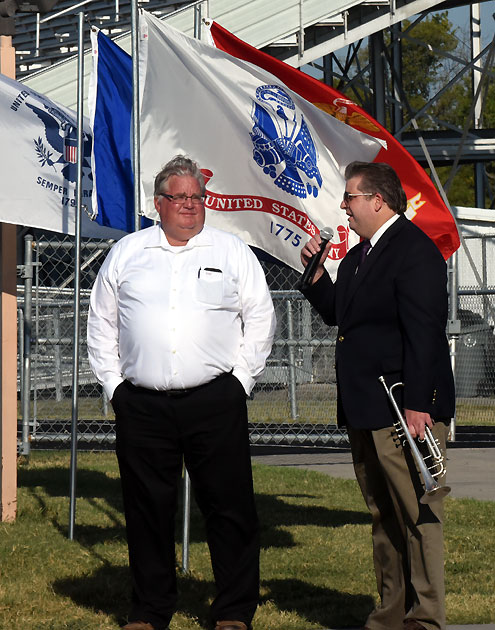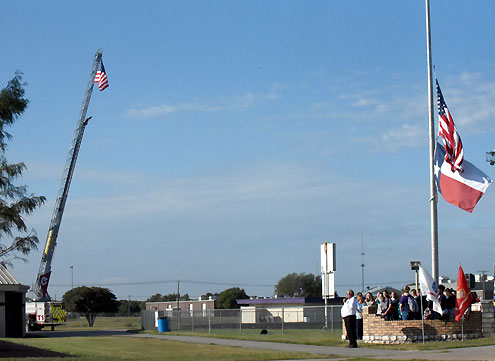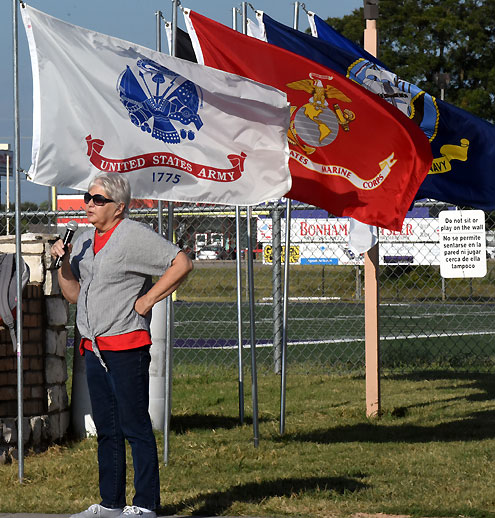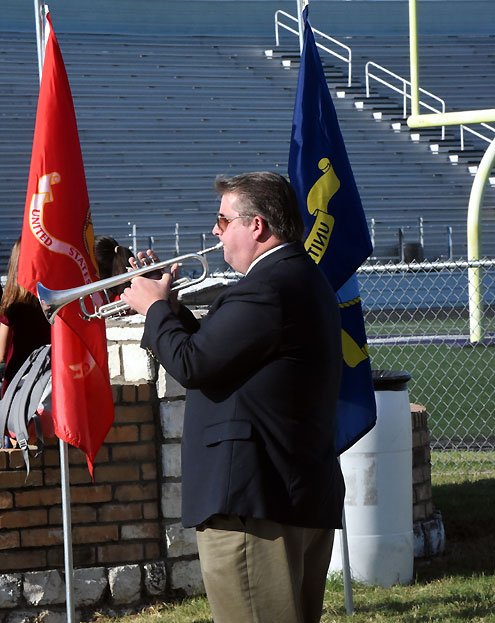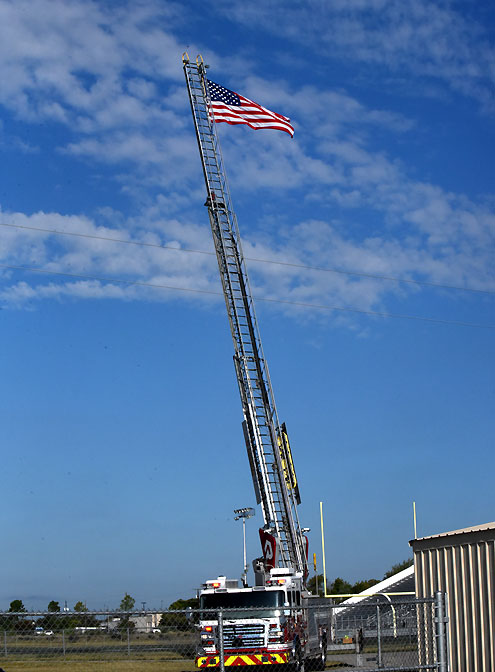 photos by Allen Rich