Columnists
America's most honored entertainer
Sep 14, 2019
A friend suggested that I write a column about the joke and/or humor and how it all originated, I appreciated his suggestion but to cover all phases of that subject would be a monumental undertaking which could produce volumes of books rather than one column so this column will be very generalized.
To me a good joke is one that is easy to understand, contains no bad language, doesn't drag on and on, and doesn't offend anyone. I remember seeing Bob Hope on the Johnny Carson show one night talking to Johnny about just how to tell a joke, if anybody ever was an expert at how to tell a joke it was Bob Hope. He was telling Johnny that many people start off telling a joke all wrong, they go on and about how they have a great joke to tell and how you are going to just love it which takes away from the joke itself. Bob said if you don't tell people you have a joke to tell but just work it in to a conversation or simply say something like "Did you hear about the ................," the joke will go over better that way. Bob would have been one to know.
Most all of us can remember many comedians, to me the very best was Bob Hope. He was not only a great comedian but a tremendous humanitarian; his 57 USO tours are legendary. When many famous people were at home with their families at Christmas Bob Hope was on the other side of the world entertaining the troops wherever they may be. He did those shows not because he had to but because he wanted to. His daughter Linda commented that even though he missed a lot of Christmases she never minded because of the important work he was doing, plus the family would have a second Christmas when he got home usually before New Years.
In 1997 he was awarded the title of Honorary Veteran by the United States Congress. Upon receiving the honor he commented, "I've been given many awards in my lifetime, but to be numbered among the men and women I admire most is the greatest honor I have ever received."
Bob Hope, the most honored entertainer of all time, passed away on March 6, 1996 at age 100.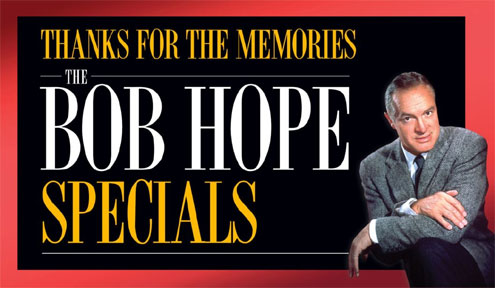 Another famous comedian who made it to the century mark was George Burns, real name Nathan Birnbaum, who passed away on March 6, 1996 at age 100. George was one half of the very popular act of Burns and Allen, their long running show was a success on both radio and television. His very funny wife Gracie passed away on August 27, 1964 at age 69. After Gracie's death George continued to perform almost to the end but he never was quite the same without Gracie by his side.
George starred in many movies, one of his most popular was "Oh God" which was made in 1977 and co-starred John Denver. Many people may not be aware of the fact that John Denver, real name Henry John Duetschendorf, Jr., played football for Arlington Heights High School in Fort Worth, Texas where he graduated in 1961. John had a genuine love for Colorado and lived in Aspen for many years, however he was in California piloting his own plane when he crashed in Monterey Bay near the town of Pacific Grove. In 2007 the Colorado legislature made John Denver's song "Rocky Mountain High" their second official state song.
Through the years there have been many people who were very funny but didn't make their living as comedians, comedy writers worked in the early days of movies and radio and later on in television. The Beverly Hillbillies is one show I really enjoyed that must have employed some of the best comedy writers in the business. You didn't have to wait too long before Granny, Jed, or one of the other main characters was saying something pretty funny. The Andy Griffith Show was another very popular show that had some great comedy writers, I am one of many people that still enjoy watching Andy and Barney. With old time radio you had to use your imagination to picture something funny but with the movies or television you could also see it, both ways have their good points.
Before writing this I searched to get a general idea of just how many types of humor there are; there is no easy answer to that question as there are a multitude of different theories. In writing this column I didn't even get to silent movie/slapstick comedy, stand up, Vaudeville, and much more. I barely touched the surface as far as comedy goes, hopefully though my column has made you think and maybe you've recalled some funny memories too.
If you have any comments or questions my e-mail address is deh63shs@yahoo.com.