Lifestyles
McKinney Performing Arts Center celebrates Zimbabwean culture, beauty, & heritage through songs
Oct 10, 2019
McKinney, Texas -- On October 25, McKinney Performing Arts Center is proud to welcome Nobuntu.
This all female a cappella quintet from Zimbabwe, has drawn international acclaim for its inventive performances that range from traditional Zimbabwean songs to Afro Jazz to Gospel.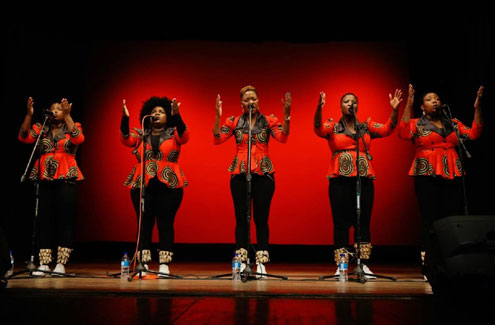 The ensemble's concerts are performed with pure voices, augmented by minimalistic percussion, traditional instruments such as the Mbira (thumb piano) and organic, authentic dance movements.
Nobuntu was nominated for Best Musician of the Year at the Zimbabwe International Women Awards in London in 2015 and are currently a two-time winner for the Best Imbube Group at the Bulawayo Arts Awards 2017 and 2019.
The ensemble's mission is the belief that music can be an important vehicle for change, one that transcends racial, tribal, religious, gender, and economic boundaries.
Ticket are on sale now. http://bit.ly/MPACNobuntu