Lifestyles
Fannin County Crisis Center to host open house Sept. 19
Sep 18, 2019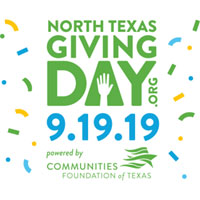 Bonham, Texas -- Communities Foundation of Texas' 11th Annual North Texas Giving Day will be Thursday, September 19, 2019! It is a day of giving extravaganza to benefit local nonprofits! This year, Fannin County Family Crisis Center is participating and will host an open house with staff and board members for the Fannin County community to learn about the Crisis Center and why we are a vital resource.

Please join us for refreshments from the Breakfast Stop served 4:30 p.m.- 6:30 p.m. September 19! Please share with your friends and neighbors!

For more information, please call the Crisis Center 903-583-7694.