Lifestyles
Dessert Theater and Wine Down at Creative Arts Center Aug. 16
Aug 15, 2019
Bonham, Texas -- Another comedy is in store at 7:00 p.m. on Friday, August 16 at the Creative Arts Center's Dessert Theater and Wine Down. Wine will be available for purchase and guests can enjoy scrumptious desserts while listening to a reading of The Magnificent Seven - Short on Stature, Long on Dreams, by Lisa Avila. The play is a short, light-hearted look at the seven dwarves in the aftermath of the Snow White debacle.
"Since the focus of the old fairy tale is on Snow White and the wicked Queen, I thought it would be fun to write a story about the "guys" - their hopes and dreams and who they might really be," says playwright Lisa Avila, also Director of the Creative Arts Center. "With fairy tales, just about anything can happen."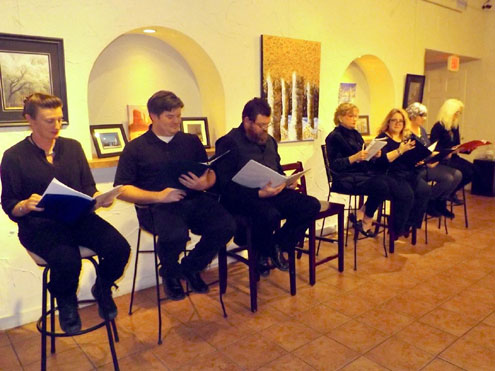 The play was originally performed by the Kidz Krew Performing Arts Program but is written for all ages to perform and enjoy. There are no ticket sales - donations are requested in any amount. The $100 Affordable Art Exhibit is on display for guests to peruse during their visit.
For more information about this and other events at the Creative Arts Center, call 903-640-2196.