Local News
National Night Out block parties, Superhero Photo Contest tonight in McKinney
Aug 6, 2019
McKinney, Texas (August 6, 2019) – Members of the McKinney Police Department will be stopping at the more than 60 National Night Out block parties that are being held in neighborhoods across the city tonight; more parties than ever before.
We have partnered with the Community Food Pantry of McKinney to collect canned or pre-packaged fruit at tonight's events.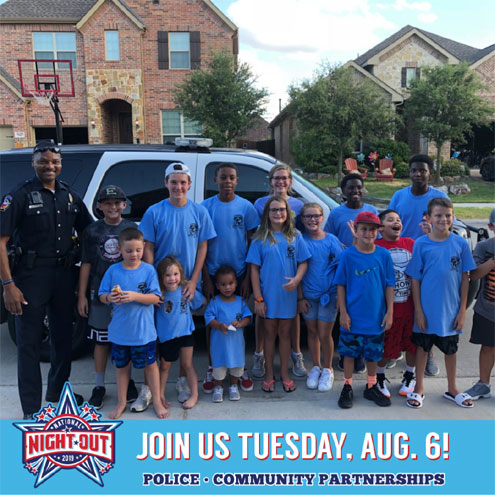 And there will be a Superhero Photo Contest so that even the smallest McKinney residents can get in on all the fun!