Lifestyles
Trekking the Bones: Former Sherman author releases new novel
Aug 10, 2019
El Paso, Texas -- Ginger Mynatt, formerly of Sherman releases
Trekking the Bones
, an historical women's adventure. Mynatt follows two unusual women traveling across the country in 1889.
A lone woman packs her mule and leaves her Pennsylvania home with the bones of her toddler son sewn into her deerskin bag. She walks across the mountains into a world she has never known. A teenage girl leaves Ohio with her widowed father and little brother on a western journey to fulfill their dreams. Fate has other plans. Adventure and misfortunes throw these two diverse women together and they must draw on their courage and friendship to survive as they cross miles of prairie.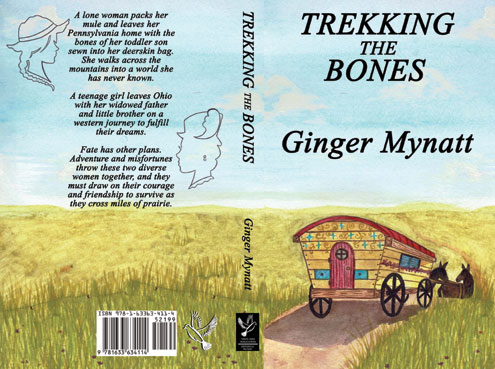 Over the years, Ginger Mynatt has lived in six different states and traveled much of the U.S. She taught English and Creative Writing at Piner Middle School in Sherman and The Bridges Academy in El Paso. She spent her childhood in the mountains of Pennsylvania.
After retirement, Mynatt wrote for Texoma Living! Magazine in Sherman, Texas, for four years. During that time, she won 15 awards from Press Women of Texas and three from the National Federation of Press Women.
Mynatt now lives in El Paso, Texas with her husband where she enjoys hiking the mountain trails and spending time with her children and granddaughters. Her writings reflect her early experiences and her respect for courageous, industrious women.
Mynatt previously published a young adult novel, Dancing on the Mountain.
Mynatt's books are available from Amazon, Barnes and Noble and your local bookstore.