Local News
Golden Gospel Jubilee plus special bluegrass music at Lake Bonham Hoe-Down Aug. 2
Aug 1, 2019
Fannin County, Texas -- On Friday, August 2, the Lake Bonham Hoe-Down welcomes everyone to a Golden Gospel Jubilee, along with some special bluegrass music.
Doors open at 6:30 p.m. and music starts at 7:30 p.m., hosted by Joan Kelton & The Shades of Bluegrass, featuring Joan on rhythm guitar, Jack Marshall on mandolin & fiddle, Randy Keister on dobro guitar, Curtis Adkison on banjo and Tommy Overturf on bass.
The featured special guest August 2 will be East Mountain, also known as "The Christmas Tree Farm Band." This band is comprised of musicians from all across Texas and Oklahoma.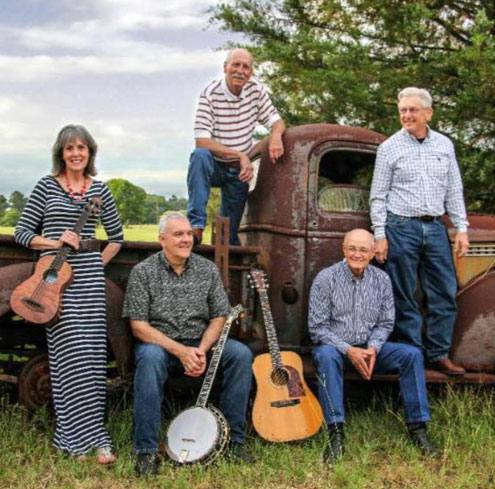 East Mountain
Plus, the Hoe-Down regulars, "By Faith Alone" from Wolfe City and Rockwall, as well as "Cheryl Haynes & Friends" from Honey Grove Cowboy Church.
Joan is always looking for new as well as experienced musicians and singers to join her show. If you or anyone you know would like an interview, please talk to Joan after one of her shows, or tell Lee at the concession stand.
Lake Bonham Hoe-Down has a concession bar with soft drinks and snacks.
Admission is always free - donations appreciated.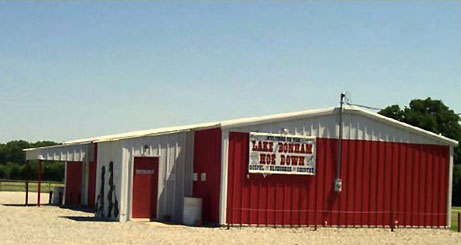 Lake Bonham Hoe-Down
Lake Bonham Hoe-Down is located at 4435 CR 2610,
a half-mile from the Lake Bonham Recreation Area,
east of the spillway.