Lifestyles
Ms. Texas State America crowned
Jul 28, 2019
Ms. Texas State available for appearances to give back
Dallas, Texas -- Crystal White of Dallas, Texas, has recently been awarded the Ms. Texas State America 2019 title by the Ms. America® Pageant.
The Mission of the pageant is to celebrate the accomplishments of women, encourage them to be involved in community service, as well as use the "Crown for a Purpose" to make a difference.
The pageant is open to women 26 years of age and up who are single, divorced or married. The selection process for receiving a title was done by submitting an application, photo and followed up by an interview over the phone. Twenty-five finalists from across the United States will compete in Interview, Sportswear, Evening Gown and On-Stage Interview.
"Crystal really left a positive impression on our judges and we are thrilled to have her representing Texas at the 2019 Ms. America Pageant finals this August," said Susan Jeske, Pageant CEO.
Crystal has been involved in pageantry as a contestant, judge, director, and sponsor for over 30 years. She has held city, state, national and international titles since 1988. She has held titles as Miss Greenville, Miss Hunt County, Miss Dallas, Miss Millennium, Ms. Texas, Ms. Elite USA, Mrs. Texas United America, Mrs. United America, and Mrs. Regency International to name a few.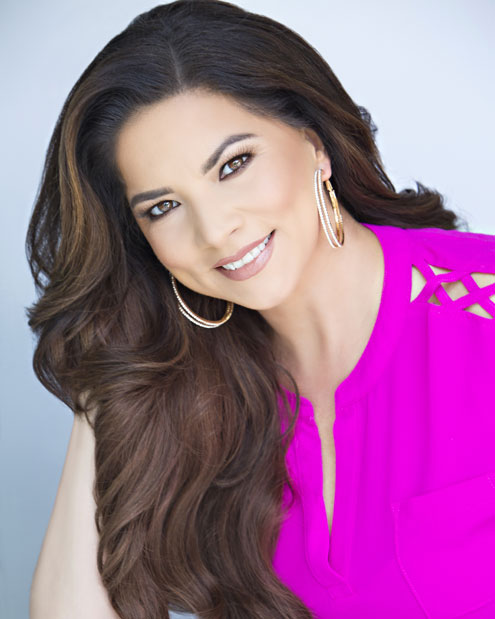 Crystal White
Crystal has also been featured in magazines such as D Magazine, Your Prom Magazine, Seventeen Magazine and has recently been a cover model for International Face Magazine. A Harvard Business Graduate, She uses her background and titles to benefit many causes and is a dedicated advocate for Raising Awareness Against Domestic Violence.
The Ms. America Pageant will be held on August 24, 2019 on the historic ship the Queen Mary that is permanently docked in Long Beach, California.
Red Carpet starts at 6:30 pm and the pageant starts at 7:30 pm.
Tickets are on sale and you can go to the pageant website to purchase: www.MsAmericaPageant.com.
There will also be free LiveStreaming to watch the pageant on www.AlertTheGlobe.com
For appearances, Email Crystal directly at: cwhite7882@gmail.com
For more information about the Ms. America® Pageant visit the website at: www.MsAmericaPageant.com or Contact the CEO - Susan Jeske at 949 679-8888.
The Ms. America ® Pageant is a registered federal trademark with the USPTO in Washington DC since February 2000 and ranks as one of the top pageant trademarks in the United States.