Lifestyles
Quilt Hop is here
Jul 27, 2019
Bonham, Texas -- The stars of the show are here and are being hung. So, visit the ten different locations and check out the wonderful designs from long ago and those that have just finished being made.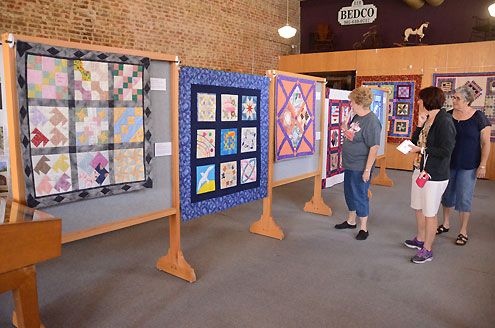 It is an event for young and old, men and women. This year we will have some quilt tops that have been purchased and hand-quilted by our own Senior Nutrition Center, which makes those tops into a thing of beauty. Please remember the Senior Center will not open until 1:00 p.m. on Friday, but will be open at 9:00 a.m. on Saturday.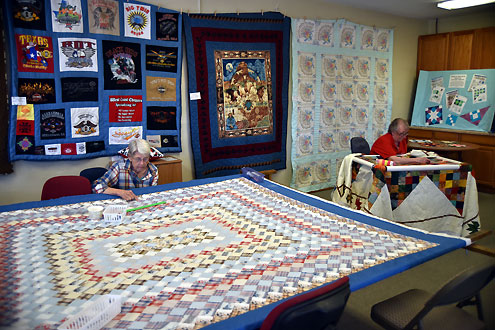 Great news! Returning this year from Arkansas is M&M Creations from whom many of you purchased Accuquilt machines and dies for these machines. This year they will be adding Big Electric Cutters.
We again will have local restaurants giving free drinks with a meal if you show your Quilt Hop punch card. They are: Hickory BBQ. San Luis Tex-Mex, Breakfast Stop, Shumardii's Steakhouse, Luna Azul, Roma Italian Restaurant, Shepard Family Cafe' ( which will also offer 20% off a meal), Los Amigos, Panther Row Eatery and Juba Pizza.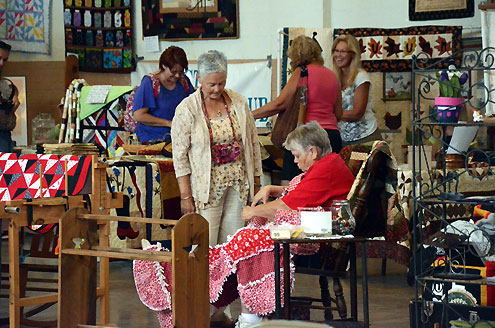 If you have a quilt on display you may pick it up Saturday at 4:30 p.m. or Monday from 9:00 a.m. till 3:00 p.m. at the Bonham Visitor Center.