School News
Texas FFA announces official DISH Network sponsorship
Jul 16, 2019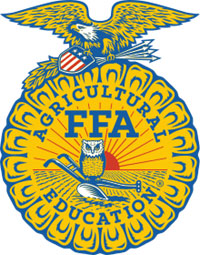 Fort Worth, Texas -- Texas FFA has an exciting announcement! DISH is broadcasting the 91st Annual Texas FFA Convention live to a national audience for the first time. The convention will be held at the Fort Worth Convention Center from July 16-July 19. The live broadcast will be shown on DISH Studio Channel 102 throughout the week.

Any family member or friend who canít attend this year's convention can watch FFA members receive recognition for all of their efforts. For those who wish to switch providers can do so while supporting their local chapter!

The National FFA Organization teamed up with DISH to launch a new ambassador program that enables FFA members to generate money for their chapters by referring friends and family to DISH. Now, for every new customer who signs up through the DISH Ambassador Program, FFA will receive $200! $100 goes to the local FFA chapter, $50 to the Texas FFA Foundation and $50 to the National FFA Foundation. For more information please visit www.TexasFFA.org

When: July 16 - July 19

Where: Dish Studio Channel 102

Note: For any questions please contact Ashley Dunkerley, ashley@vatat.org

About Texas FFA

The Texas FFA is the nationís largest state FFA association with a membership of more than 130,000 individuals. FFA gives students the opportunity to apply practical classroom knowledge to real world experiences through local, state, and national competitions. For more information please visit www.mytexasffa.org.