Local News
Hwy 78 bridge over Red River being replaced, target completion date fall 2020
Jul 18, 2019
Fannin County, Texas -- Workers are taking the initial steps to replace the 80-year-old State Hwy. 78 bridge over Red River north of Bonham.
The historic bridge that connects Bryan County, Oklahoma and Fannin County, Texas is almost twice as old as the average bridge in the US. Built in 1938, the Hwy. 78 bridge is 2,100 feet long.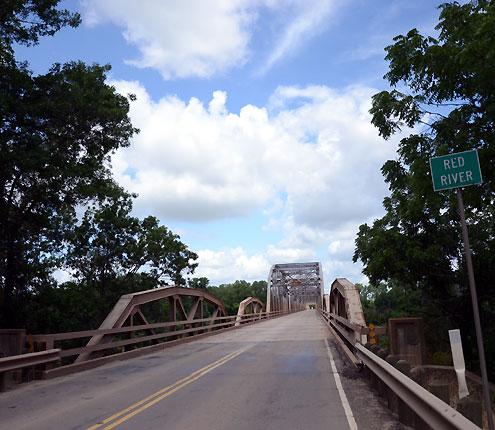 The State Highway 78 Bridge was originally constructed to replace a suspension bridge that collapsed on January 15, 1934.
The new bridge, which will be located slightly east of the current bridge, has a target completion date of the fall of 2020.
With this type of construction project, the affect to traffic will be minimal. The old bridge will be utilized until the new bridge and the approach to the new bridge have been completed.
While there have been discussions regarding possible uses for the old bridge once traffic has been rerouted, a spokesman for Oklahoma Department of Transportation says the old structure will eventually be demolished.