Sports
Top fishing spots in Colorado
Jul 22, 2019
Avid anglers and fly fishers, here are the top recommended fishing spots in the state of Colorado, brought to you by Fly Fisher Pro! Weíre letting you in on the lakes and streams in Colorado that offer the best trout fishing opportunities, so that you can get more out of your fishing this year!
Gore Creek
For fishing all year round in Colorado, Gore Creek is a great destination. All four of the native trout species are found in this quiet, secluded trout stream Ė brown, cutthroat, brook and rainbow trout. How many species will you be able to catch in one day?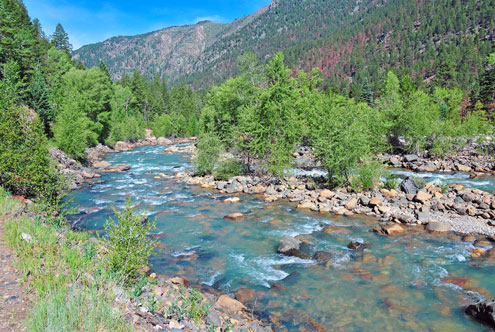 For the best fly fishing, head to Upper Gore Creek, north of Vail, or Lower Gore Creek, south of Vail.
South Platte River
The South Platte River can get pretty busy, but donít write it off. Youíll find good trout fishing opportunities all along the river, but the scenic prairie surroundings near Elevenmile Reservoir make it a delightful place to fish from.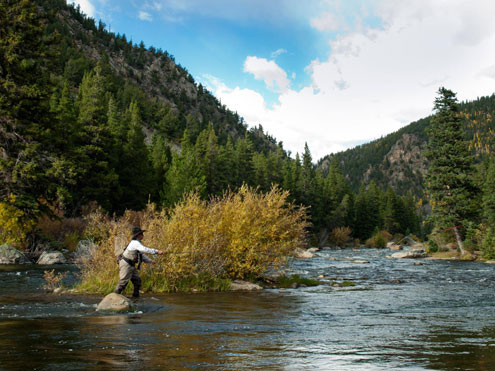 During the spring trout migration especially, youíll stand good chances of landing a trophy-sized trout!
Frying Pan River
If youíre eager to try your hand at both brown and rainbow trout fishing, head to the Frying Pan River. Itís Gold Trout water all the way from the Reudi Reservoir Dam to the Roaring Fork River confluence. With plenty of deep, cool pools where the trout lurk, youíll be all set for exciting fly fishing and an impressive catch.
North Delaney Lake
Another Gold Medal designated area, North Delaney Lake is a picturesque spot to fish, with a backdrop of the stunning Colorado mountains. The brown trout are good-sized, abundant, and responsive to anglers here. In fact, the Colorado Division of Wildlife harvests trout eggs from this lake to boost the stateís stocks, so you know itís worth a visit.
Arkansas River
The Arkansas River boasts more than 102 miles of Gold Medal trout waters, so donít miss it! The deep pools, cascades, and the pure, sparkling water make it both the perfect habitat for trout and a top spot for some thrilling fly fishing.
Roaring Fork River
Often overlooked, the pure, fast flowing mountain waters of the Roaring Fork River provide the perfect environment for trout. You wonít have to deal with crowds here, and you should set your sights high for some larger trout here.
Rio Grande
The Rio Grande is one of Coloradoís greatest rivers, traveling through the Rio Grande National Park towards South Fork. The best section to head to is the Gold Medal waters between Del Norte and the town of South Fork. The fishing is crazy during the stonefly and mayfly hatches of June-July, so try to pencil in a visit during the summer months!
Blue Mesa Reservoir
The Blue Mesa Reservoir is Coloradoís largest body of water, providing 96 miles of shoreline for fly fishers to take advantage of. Brook trout dwell in the deep, cool waters where streams join the reservoir, and youíll find rainbow trout in abundance all over, too.

So there you have our top recommended locations for a spot of fly fishing in Colorado! Head over to the Fly Fisher Pro site to check out the full article.