Sports
Top fishing spots in Texas
Jul 15, 2019
If you want to try your hand at fly fishing in the state of Texas, you'll be pleased to hear that there are several great trout fishing spots around! Although trout arenít native to Texas, the great stocking program makes up for this. Here are some of the top locations for fishing in Texas, as recommended to you by Fly Fisher Pro.
Guadalupe River
Not far from Austin, Texas, the Guadalupe River offers some of the best trout fishing in the whole state! Head downstream from Canyon Dam where youíll find native Texan river trout all year round -itís definitely worth a trip.
Trout thrive in these cooler tailwaters, making it one of the only locations where you can fish for trout outside of the winter stocking program months. Youíll find that the fishing here is truly unique, as the trout thrive in their natural habitat and grow to an immense size. You stand a good chance of catching a lunker here, as the area is specially managed as a hatchery for trophy-sized trout.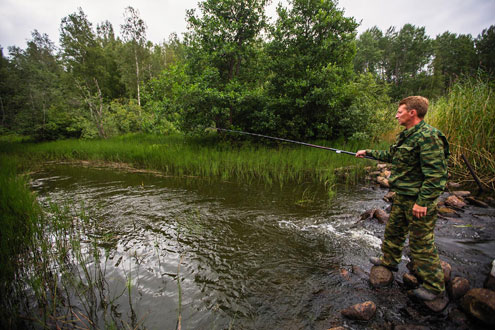 The native population of trout is also boosted by the winter trout stockings. On this river alone, more than 18,000 rainbow trout are released between November and March. This makes it the ideal spot for anyone, beginner or pro, to try their hand at fly fishing for trout!
Take care, as much of the river banks along the Guadalupe are private property. You can access the river for free all year at Guadalupe Park, and Camp Huaco Springs is also open over the winter months. You can find other resorts and camps which will allow you to fish the river for a small free, such as Rio Raft, Whitewater Sports Campground, and the Maricopa Ranch Resort.
Although youíre only permitted to use artificial lures here, the fish are responsive and easily tempted to take a bite. Make sure youíre aware of the special regulations in place on the Guadalupe River Ė these rules ensure that trout continue to thrive in these waters!
Top trout stocking locations
Every winter, more than 250,000 rainbow trout are stocked in locations all over the state, from ponds to lakes, rivers, and streams. The stocking program runs November to March, offering great fly fishing experiences even for beginners.
Some of the top stocked locations include River Park near Fort Worth, the Canyon Tailrace on the Guadalupe River, the Comanche Trails Park, New Braunfels, and Fort Boggy State Park.
30 lakes, rivers and ponds are stocked within the wider Houston area, many of which receive just one stocking. However, a few key locations are stocked every two weeks, including the Burke Crenshaw Park, Herman Little Park, and the Mary Jo Peckham Park.
Even if youíre not near the big cities, donít worry: The TPWD makes sure to stock more rural lakes and rivers too.
So thereís your guide to the best spots to head to in Texas for your next fly fishing trip, brought to you by Fly Fisher Pro! If you want to find out more about fishing in Texas, from licenses to regulation, check out the full article here.