Local News
Wine Down on Willow returns to The Creative Arts Center July 26
Jul 23, 2019
Bonham, Texas -- Sipping wine on a summer evening under a shade tree enjoying some great live music and a light breeze.....sounds great, doesn't it? Especially when you don't have to drive somewhere else!
Wine Down on Willow is a trendy, local event at the Creative Arts Center in Bonham that got started two years ago. Local wineries participate and sell wine and food is available for purchase as well. The arts center brings in a local musician or two among the many talented players in our area. Dinner and a show - who could resist?
This sets the scene for a delightful Friday evening to wind down after a work week or to jump start the weekend.
The next Wine Down on Willow is Friday, July 26 at 6:00 p.m. and admission is free though donations are accepted to keep the program going. The Creative Arts Center is a project of the Fannin Community Foundation, a 501(c)3 non-profit and is located one block west of the Bonham square on the north side of 5th Street.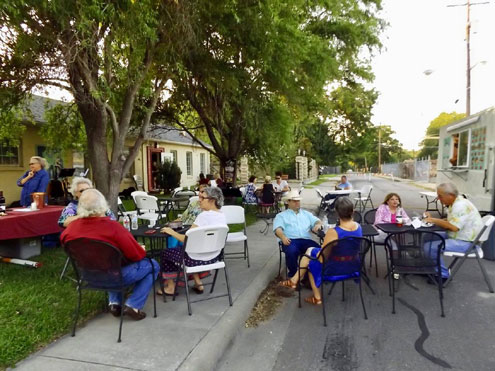 For more information, call the center at 903-640-2196. To check out their other programs or activities, see them on Facebook and online at www.creativeartscenterbonham.com.