Lifestyles
Plano's Heritage Farmstead Museum welcomes Dallas Banjo Band Oct. 14
Oct 14, 2019
Plano, Texas -- Plano's Heritage Farmstead Museum is often filled with small children on school field trips or young families enjoying the wonders of the four-acre historic site, which is nestled in the center of the city. But folks at the Farmstead have been targeting a slightly different demographic with the organization's senior-focused program "Young at Heart: 55+ Exceeding the Limit".
The 2019 season of the 55+ program closes with the Dallas Banjo Band on Monday, October 14. This 20-piece banjo band plays favorites from patriotic tunes to classical songs, all the way to some more modern favorites such as "Sweet Caroline."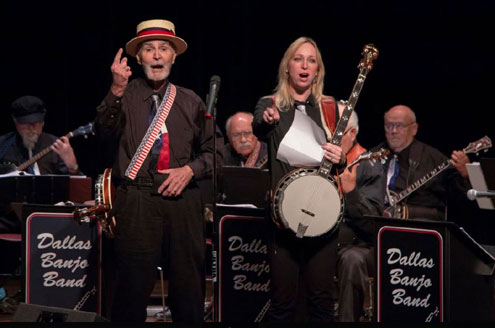 Pre-registration is $6.00 per person. Groups of eight or more, $4 per person. Each program is limited to 50 registrants. Online registration for the $6 per person price is available at www.heritagefarmstead.org.

All other registration (season passes and groups) must take place by calling 972-881-0140 x 109.

Pre-registration deadline is midnight the Thursday prior to the
program, but walk up registration is also permitted if there is space available.

About The Heritage Farmstead Museum

The Heritage Farmstead Museum, a four-acre historic site consisting of a restored, 14-room 1891 Victorian farmhouse with its original outbuildings, interprets rural life on the North Texas prairie between 1890 and 1925. The museum provides tours,
field trips and programs for 35,000 visitors each year.